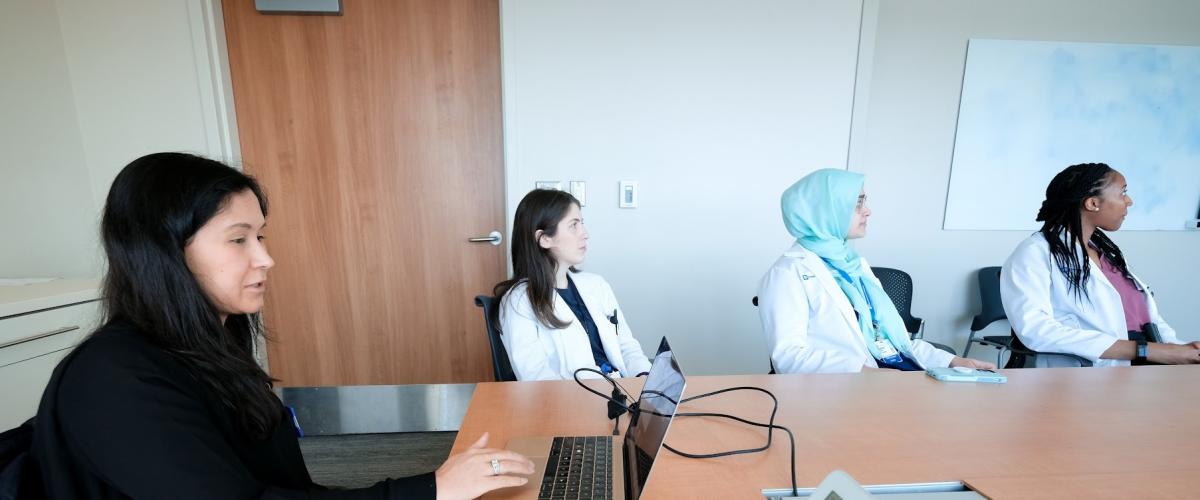 A pillar of our mission is to train the next generation of physicians and other care providers to recognize and provide the best-of-care to individuals affected by movement disorders. Educational activities in the Comprehensive Parkinson's Disease and Movement Disorders Center include a wide variety of opportunities for medical students, neurology residents, residents in other Duke programs, and practicing neurologists. Board-eligible neurologists interested in a movement disorders fellowship at Duke are encouraged to contact us for additional information.
Neurology residents may rotate through both the Duke and VA Movement Disorders Clinics, may participate in weekly educational conferences and Grand Rounds as a part of residency training, and in our subspecialty clinical conferences concentrating on the deep brain stimulation program, dystonia, Huntington's disease, and Research in Progress meetings.
Lastly, clinical externships or rotations are available to practicing neurologists or residents from other programs are available on a limited basis.
If you have specific questions, please contact the Fellowship Director, Sneha Mantri, MD, MS at Sneha.Mantri@duke.edu.