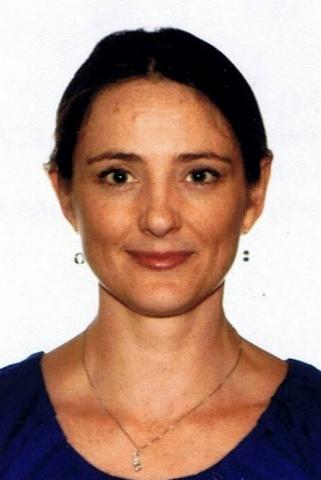 Cherith Godwin comes from a family of nurses, but hesitated to enter the field herself. Fortunately, she reconsidered and is now a member of our neurocritical care team in our neuro intensive care unit (Neuro ICU). For this week's "Spotlight" interview, Godwin talks about her time managing some of the most critical patients at Duke University Hospital, earning her master's in nursing during the height of the COVID-19 pandemic how her advanced nursing degree helps her understand the intricacies of patient care, and how that degree helped her understand the intricacies of patient care.
What are your current responsibilities within the Neurology Department? What does a typical day look like for you?
As one of the Neurocritical Care Advanced Practice Provider (APP) team members I have a variety of responsibilities. My main priority is working with members of the healthcare team to progress our patients and get them well enough for them to leave the ICU, and hopefully get them home. 
This involves rounding on each patient and their families or loved ones to ensure their questions and concerns are addressed. Rounding also involves closely working with our nurses and ensuring they have an active voice in the patients' daily plan of care, engagement of our ancillary services (PT, OT, Speech Therapy, Case Management, etc), and following up with all contributory medicine or surgical services that are involved with the patient to ensure we are providing quality patient centered care.
In addition to patient care, I am also responsible for keeping up to date with current trends and education to ensure I am following the latest research outcomes and guidelines.
A typical day in the Neuro ICU starts with handoffs between outgoing APPs and the oncoming team. As a member of the team, I participate in patient rounds, examine every patient and come up with a plan of care for the day. I consult any services and implement or follow up on any recommendations made, such as diagnostic imaging or laboratory work. I liaise with the nurses to ensure the patient specific plan of care discussed in rounds is still progressing, and meet with any family members to update them on the plan of care and answer any questions they may have.
During these times I am also admitting new patients, either from the OR, ED or other units, transferring patients out of the ICU or discharging them home. I also work with a wonderful APP team and group of fellows and residents, so we are often checking in on each other to see how we can help.
How did you first get interested in nursing as a profession? What do you enjoy most about the field of neurocritical care?
I come from a family of nurses, including my mother and sister. I wish I could say that I always wanted to be a nurse, but to be honest the nursing profession scared me initially. Nursing is my second career and I became interested when I found out how much nursing as a profession had to offer.
Other than the great opportunity of helping those when they really need it, there are so many areas of nursing that have their own specific metrics and specialties. There is so much opportunity for growth and development and it is truly a profession where you can work anywhere from bedside to research to management.
Neurocritical care is such a unique and challenging field. What I enjoy most is the assessment part of patient care. In the ICU, physical assessment is often eclipsed by technology offering numbers and graphs.
While these are extremely valuable, if one doesn't know how to perform a comprehensive assessment and apply the data with clinical presentation, then the data can lose its meaning. Changes in a neurological assessment can be so subtle it is important to not only know how to perform a neurological and physical assessment but how these changes affect one's clinical presentation. These are skills that I am still working on, as well as the synthesis of knowledge into practice.
You completed your MSN degree in 2020. How did the COVID-19 pandemic affect these studies? How has this degree enhanced your knowledge of or ability to provide care?
For anyone completing their education in 2020, COVID really put a strain on everyone and everything. It was incredibly stressful as I never knew when my clinical placement was going to stop allowing students. When I was allowed into clinical practice I was not allowed into certain areas or certain patient rooms due to PPE shortage or just due to COVID.
Thankfully I completed my MSN at Duke School of Nursing, so my didactic portion was already online. But trying to get the required clinical hours required to write my board exams and pass the course demanded a level of calmness in the surrounding chaos that I truly struggled with. I recognized that there were many aspects to completing my clinicals that I had no control over and would have to just take one day at a time, but it was still nerve wracking.
My MSN degree and the knowledge that I have attained has really helped me understand the intricacies of providing patient care. As an ICU bedside nurse I had the ability to focus on one or two patients and understand their disease processes and plan of care. With further education came a deeper understanding of the wider array of factors contributing to the current presentation, a better understanding of pharmacology and an appreciation of all the thought processes that go behind making a decision for each individual patient. I feel that each day I learn something new and this improves my knowledge base and ability to provide individualized care.
What do you enjoy most about your work?
Personally, I enjoy the patient engagement part of nursing. The ICU is one of the areas where you really get to know your patient and their families. You learn so much about them as people and not just patients and their admitting diagnosis. I know that they will probably never remember me but it makes me happy that I could be there helping them during one of the most critical times of their lives. 
What's the hardest part of your job?
The hardest part of my job is having end of life conversations with families. There is an added layer when families or loved ones are not able to be with the patient, either due to COVID restrictions or actual distance, and myself or our team are having some of the most difficult conversations over the phone. I am so grateful for the support our team provides one another during these times. I have also been fortunate enough to work closely with Dr. Galanos from our Palliative Care team, who has been a wonderful mentor and counselor.
What's one thing you're looking forward to in 2022?
Family reunion and travel! Hopefully!!
What other passions or hobbies do you have outside of Duke?
I love traveling, which of course the global pandemic has made challenging. I also love going on walks with my dog or just relaxing at home. I really enjoy reading and have a pile of books I am forever working on. I try to work out on a regular basis but there are times when I get sucked into movie marathons or binge watching tv series. Although when it comes to tv series I have a really bad habit of never watching the final season.