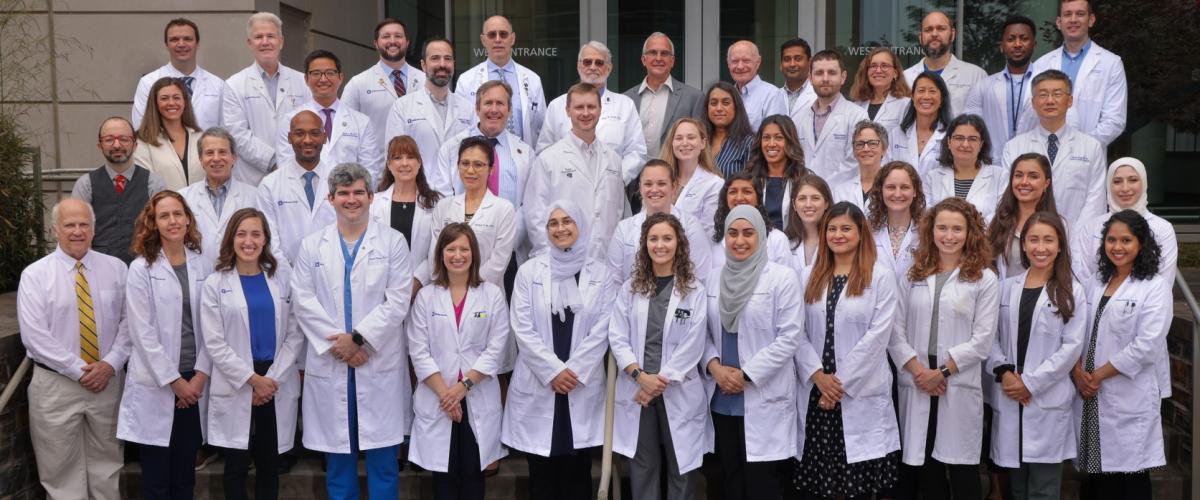 The Duke Department of Neurology works to advance our understanding of the brain and nervous system, translate that understanding into treatment and prevention, and provide outstanding patient care. We understand the impact of devastating neurological disorders on the patient and their families.
Our physicians treat and research complex neurological disorders, including neuropathy, epilepsy, sleep disorders, myasthenia gravis, migraine, head and neck pain, multiple sclerosis, Parkinson's, ALS, Alzheimer's, dementia, stroke, and tumors of the brain and spinal cord.
Patient Care
We believe that all patients with neurological disease should have access to physicians who are exceptionally trained, committed to a patient's well-being, and leaders in research to improve treatment and patient care. We strive to ensure that all patients receive state-of-the-art care and that our care meets the needs of the patient and family.
Education and Training
To ensure that outstanding clinical staff is available now and in the future, we are committed to the education of future neurologists. Our training programs in neurology attract high-caliber residents and fellows, and our faculty is nationally recognized leaders in neurological education.
Clinics
General neurology and specialty care are focused in multiple outpatient clinics, inpatient intermediate and step-down units, and a Neuroscience Intensive Care Unit that allow us the proper venues to complete our clinical mission.
Research
Our faculty is committed to outstanding research in translational neuroscience and developing and testing new therapeutics. Understanding how the brain is damaged by disease is of utmost importance. Without that knowledge, we cannot prevent neurological disease in healthy people or effectively treat our patients. Faculty members are nationally and internationally recognized leaders in their field of neuroscience research and attract over $5 million of research funding each year in clinical and basic research grants and contracts.