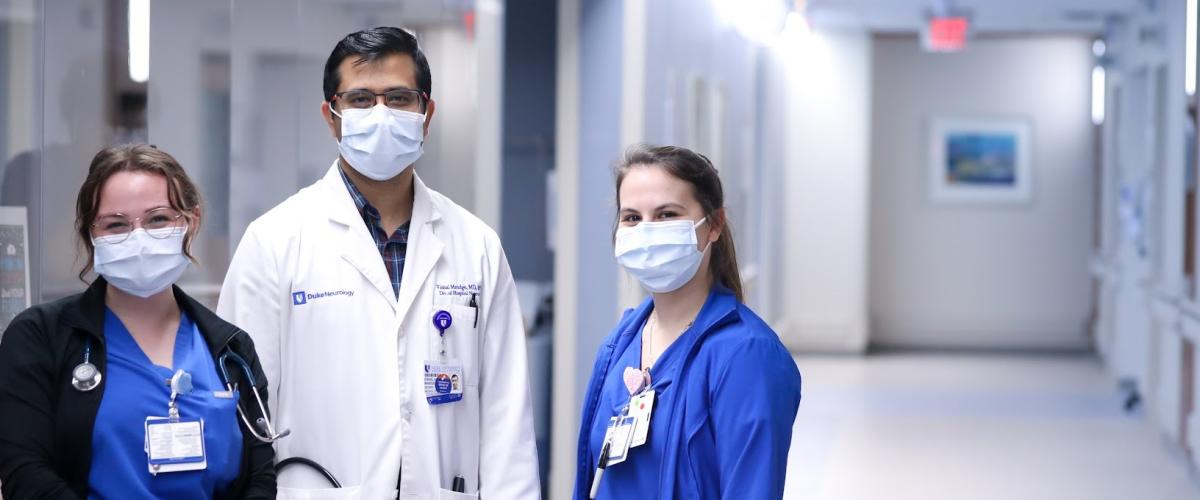 The Duke Department of Neurology has a three-fold mission:
to provide the best possible patient care to people with neurological conditions;
to advance our understanding and ability to help people with neurological conditions through basic, translational and clinical research
to educate and train the current and next generation of neurologists.
Your donations to our Neurology General Gift fund will go to help fulfill these goals. Donating to this fund will allow us to use funds where they are most needed.
You can contribute to the Neurology General Gift fund in three ways:
The Neurology General Gift Fund
Duke Health Development and Alumni Affairs
300 W. Morgan Street, Suite 1000
Durham, NC 27701