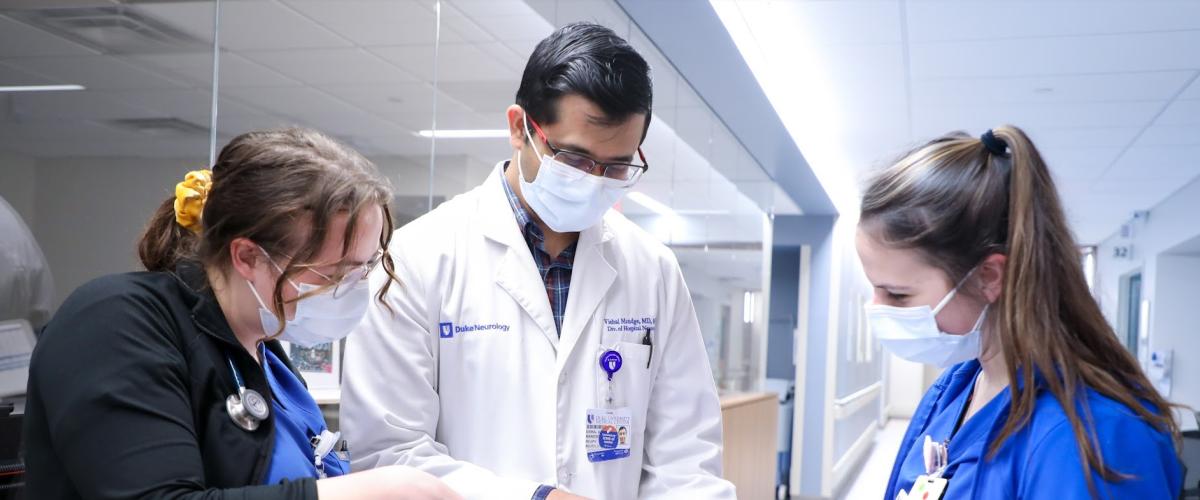 The past generation has seen huge advances in treatments for individuals with cancer, heart disease, and other major killers. However, for individuals with acute brain injury or stroke--two devastating, incurable neurological conditions--there are currently no neuroprotective drugs to improve outcomes.
Daniel Laskowitz, MD, MHS, and members of the Brain Injury Translation Research center hope to change that. The multidisciplinary team is committed to developing new treatments that directly help individuals who have had traumatic brain injuries, strokes, and other serious neurological conditions. They also investigate the genetic factors and molecular mechanisms that underlie the brain's response to acute injury and chronic degeneration over time.
Your gifts can make a direct impact on that work. You can contribute to the Brain Injury Translational center research fund by:
Contacting Director of Development Emily Espenshade at Emily.Espenshade@duke.edu or 919-385-0068
Writing to Emily Espenshade at Duke Health Development and Alumni Affairs, 300 W. Morgan Street, Suite 1000, Durham, NC 27701
Watch Laskowitz and other members of the Brain Injury Translation Research center discuss their work below.