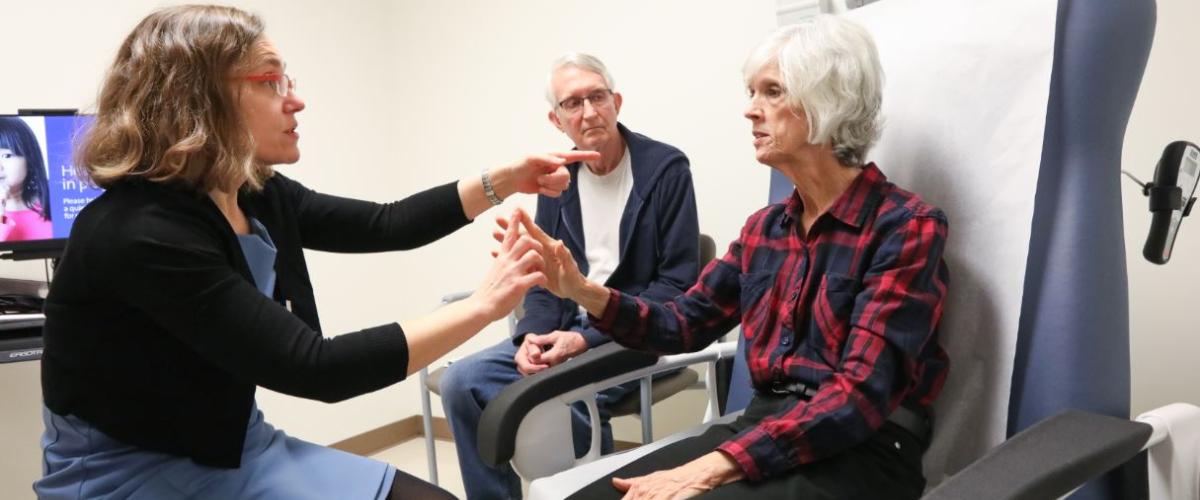 Alzheimer's disease, the 6th-leading cause of death in the United States, affects nearly six million Americans. Despite these sobering facts, however, no treatments can slow or stop the progress of this disease.
Your donations to our Alzheimer's Disease Research fund can help change that. Our research faculty are investigating Alzheimer's disease from many different angles, from the development of new potential therapies, to examining the origins of the disease, to developing a mouse model of Alzheimer's disease to the condition can be more accurately studied in the lab.
Your donations to the Alzheimer's disease research fund will go to help fulfill these goals. Donating to this fund will allow us to use funds where they are most needed.
You can contribute to the Alzheimer's Disease Research fund in three ways:
The Alzheimer's Disease Research Fund
Duke Health Development and Alumni Affairs
300 W. Morgan St, Ste #1000
Durham, NC 27701