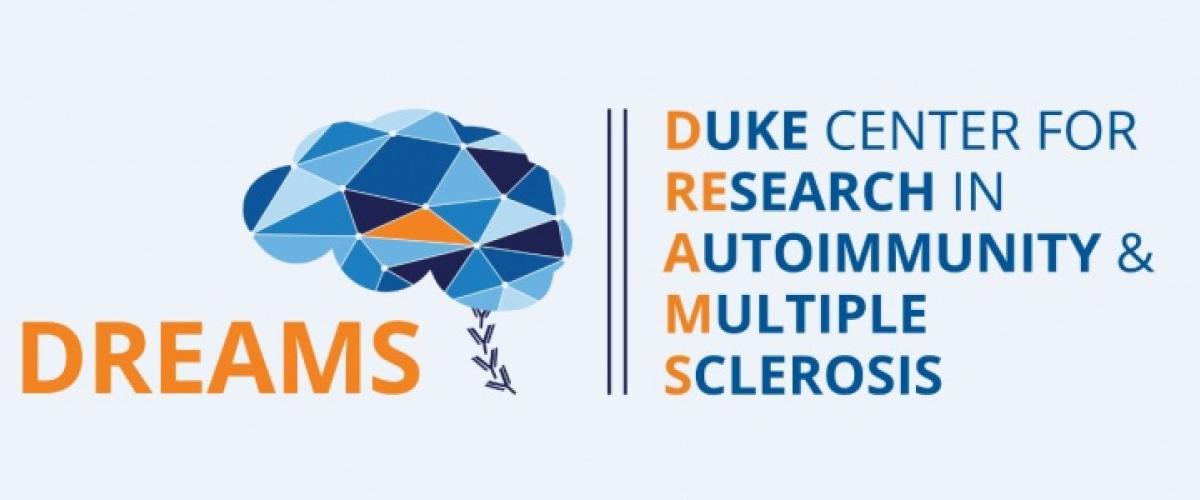 The Duke Center for Research in Autoimmunity and Multiple Sclerosis (DREAMS) is a multidisciplinary group of basic and clinical researchers dedicated to improving our understanding of, and patient care for, MS and autoimmune disease (AI). Your gift to DREAMS can help fund this much-needed research.
About DREAMS
DREAMS allows researchers throughout Duke to collaborate, facilitate novel research by the provision of seed funding, and improve education awareness and outreach of MS and auto-immune (AI) diseases. Established in 2015, DREAMS includes 19 faculty members from 7 departments within the Duke School of Medicine.
Investigators from the basic sciences are studying AI- and MS-related topics including model systems of disease pathology, immune cell regulation and function, re-myelination, and the role of environmental factors such as diet on MS and AI diseases. Our clinical research includes the neuroimmunological mechanisms associated with diseases including paraneoplastic syndrome, myasthenia gravis, and pediatric infectious disease, while further characterizing the pathoetiology of MS and its subtypes. An additional underpinning of DREAMS is its investment in clinical and patient education, as well as the initiation of a dedicated LP clinic that will collect cerebrospinal fluid for future MS and AI research.