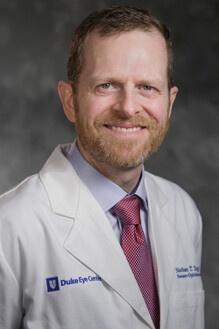 Nathan "Troy" Tagg, MD, has been fascinated in both vision and the brain and nervous system since his first year of medical school. Now, he's following both of those passions as a neuro-ophthalmologist and neuro-immunologist at Duke. For this week's "Faculty Spotlight" interview, Tagg talks to us about an early learning module that cemented his interests, the joys of helping patients with their vision, and enjoying outdoor time with family when he's not at Duke.
What are your current responsibilities at Duke? What does a typical day look like for you?
I'm a neuro-ophthalmologist and neuro-immunologist. I spend three days per week in our neuro-ophthalmology clinic (main Duke Eye Center) and about 1 day per week in our neurology 1L clinic. I also spend one day per month in 1F (ENT) seeing patients with dizziness.
How and when did you first get interested in neurology and neuro-ophthalmology in particular?
I started developing an interest in neurology right from the start of my first year in med school. We had case-based learning modules early in the year and my first case was a patient with double vision who ended up having multiple sclerosis. I was pretty much sold at that point.
What do you most enjoy about your work?
The thing I enjoy most about my job is being able to help patients with poor vision to see better. This is not always possible but when it happens, it is very gratifying.
What's the hardest part of your job?
By far, the hardest part of my job is the flip side of the answer above – breaking the news to patients with severe visual pathway damage that their vision will likely not improve. This part of the job never gets easier.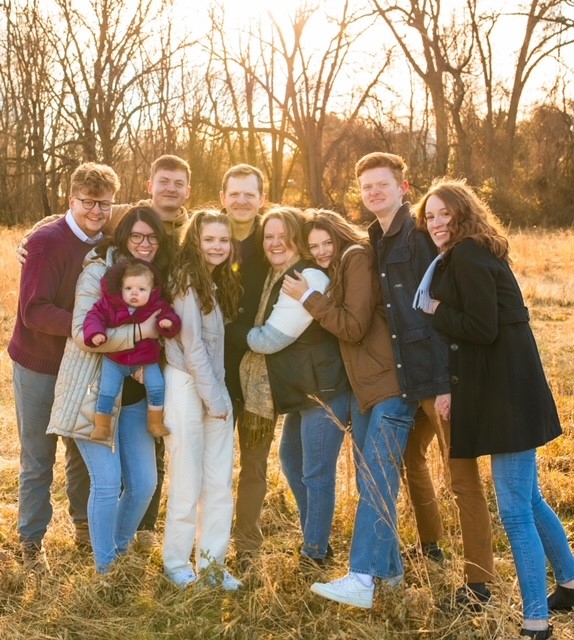 What's one thing you wished more patients knew about neurological conditions affecting vision or the eye?
It would be great if patients knew to come in right away when they experience vision problems. Too often patients wait, hoping their symptoms will improve spontaneously. This waiting period can lead to severe, non-recoverable damage.
What are you most looking forward to once the COVID-19 pandemic is over?
I'll be happy to see smiling faces again (frowners can keep their masks on).
What other passions or hobbies do you have outside of the Department?
I enjoy cycling, running, hiking and just about anything outdoors, particularly with family.