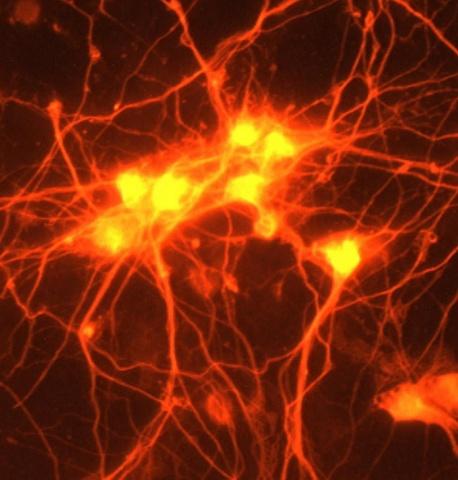 Members of the Duke Neurology Department contributed to 14 new peer-reviewed journal articles written this November. Highlights include an analysis of fragmentation within the delivery of neurological health care, an examination of racial disparities in the use of telehealth, and a discussion of the best ways to use social medicine to share news on epilepsy and clinical neurophysiology. Read the paragraphs below for short summaries of each of these 14 articles, as well as links to the original entries themselves.
Memory Disorders
The American Academy of Neurology recently released a position statement for patients and families about the use of Aducanumab in Alzheimer's disease. Sneha Mantri, MD, MS, was part of the team that drafted that statement. Read it here.
General Neurology
In recent years, health care, and neurologic health care in particular, have become increasingly fragmented in their delivery. Nada El-Husseini, MD, was part of a team that examined this issue for the American Academy of Neurology. In the latest issue of Neurology, they define fragmentation, explain drivers in neurologic practice that contribute to the problem, and propose solutions that allow for more cohesive care. Read that article here.
Neuro-Oncology
The Lancet Oncology recently published interim results from the Rare Oncology Agnostic Research (ROAR) study, an ongoing phase 2, open-label multicentre basket trial of targeted therapies in BRAF-mutant cancers, showing positive results for dabrafenib plus trametinib in patients with high-grade and low-grade glioma. Katherine Peters, MD, PhD, wrote an accompanying commentary which discusses the implications of this study for combinatorial therapeutics for BRAF mutant glioma. Read that commentary here.
Epilepsy, Sleep, and Clinical Neurophysiology
Alternating hemiplegia of childhood is a rare genetic disorder characterized by paroxysmal episodes of hemiplegia, dystonia, oculomotor abnormalities, and which is also associated with childhood epilepsy. Puya Abbassi, MD, contributed to a new case report of a 10-year-old girl with this condition as well as drug-resistant focal seizures. Read the full report in Epileptic Disorders here.
For better or worse, social media has become an everyday part of our personal and professional lives. Aatif Husain, MD, was the senior author of a new editorial in the Journal of Clinical Neurophysiology that discusses the benefits of actively participating in social media for academic medicine and clinical neurophysiology in particular, as well as practical tips for how to take the plunge. Read that article here.
Senior author James McNamara, MD, PhD, Enhui Pan, PhD, and colleagues established a novel model of temporal lobe epilepsy in mice by injecting kainic acid into the tail vein, with later development of status epilepticus. Read about this method in the latest issue of Epilepsy Research.
Movement Disorders
The COVID-19 pandemic has led to a rapid expansion of telehealth delivery for patients with movement disorders as well as other neurological conditions. However, inadequate Internet infrastructure has amplified existing racial and geographic disparities in access, with participation of Black patients with Parkinson's cut nearly in half with the adoption of a virtual delivery format last year. Sneha Mantri, MD, MS, and Kyle Mitchell, MD, report on these disparities as well as other barriers in access in Parkinsonism and Related Disorders. Read that article here. 
Translational Brain Sciences
Dominant inherited mutations in leucine rich repeat kinase 2 (LRRK2) are the most common genetic cause of Parkinson's disease, with pathologic inclusions composed of α-synuclein called Lewy pathology acting as a hallmark of the disease. Andrew West, PhD, was part of a study that foundshows that LRRK2 kinase activity influences α-synuclein targeting to the presynaptic terminal. These data provide potential mechanisms by which LRRK2-mediated perturbations of α-synuclein localization could cause pathology in both LRRK2-PD, and idiopathic Parkinson's. Read that study here.
Nucleic acid delivery has applications ranging from tissue engineering to vaccine development to infectious disease. Tatiana Segura, PhD, is the senior author of a new article discussing their current uses and long-term potential for improving health in Advanced Healthcare Materials. Read that article here.
Neurocritical Care
A new article in Neurocritical Care describes the utilization patterns of brain tissue oxygen monitoring following severe traumatic brain injury as well as associations with mortality, health care use, and pulmonary toxicity. The findings, co-authored by Michael "Luke" James, MD, and Daniel Laskowitz, MD, MHS, provide guidance for clinicians caring for patients with severe TBI while awaiting completion of further randomized controlled trials. Read that article here.
Stroke