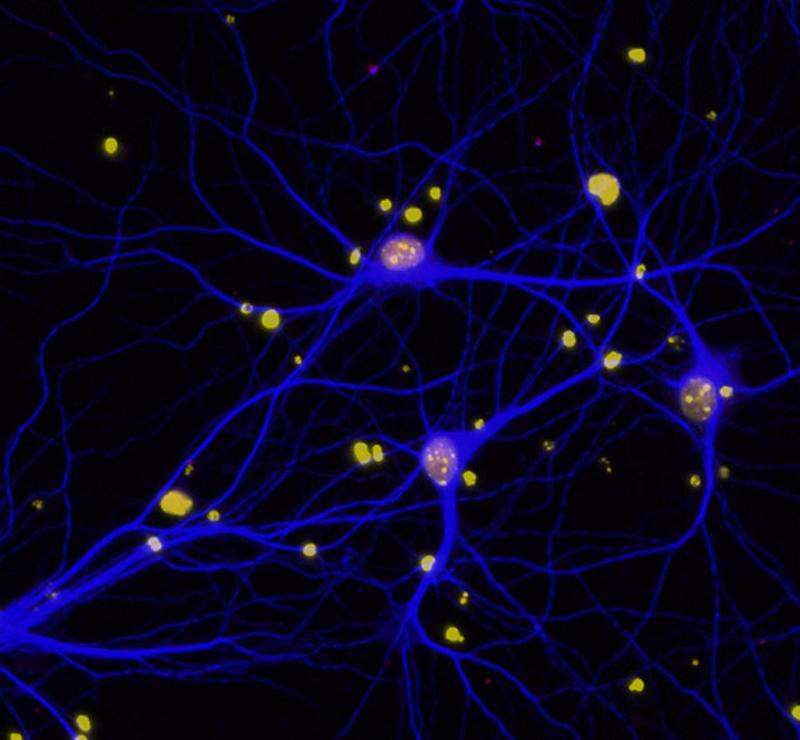 Members of the Duke Neurology Department contributed to 12 new peer-reviewed journal articles published this September. Among other findings, this research answered important questions about the use of telehealth to manage chronic neurological conditions, investigated an alternative therapy's potential benefit for fighting ALS, and synthesized the latest research findings about the role of the immune system and infection in the genesis of Alzheimer's disease. Read the paragraphs below for summaries of these and other journal articles written or co-written by members of our Department this month along with links to the original research.
Clinical Neurophysiology, Epilepsy, and Sleep
Aatif Husain, MD, and Zaman Wehab were the authors of a new article that examines the use of intraoperative electromyography in awake minimally invasive transforaminal lumbar interbody fusion. Their case report demonstrates nerve activation for the technique at thresholds comparable with those seen under general anesthesia, showing potential to reliably apply triggered EMG monitoring in awake spine surgery. Read the full study here.
General and Community Neurology
Leonard White, PhD, was part of an editorial team that produced a new issue of

Frontiers in Integrative Neuroscience

focusing on the intersection of the neurological sciences and the humanities. The articles in this collection, including an editorial of which White is the senior author, address the topic of "Representation in Neuroscience and the Humanities." Read those articles here.
Hospital Neurology
Matthew Luedke, MD, contributed to a systematic review examining telehealth for the longitudinal management of chronic conditions. Their analysis found a strong body of evidence that virtual care modalities can improve health outcomes through the supplementation of in-person management of certain chronic diseases, even as research in this field remains insufficient and methodologically inconsistent. 

Read the full study in the Journal of Medical Internet Research.
Neurocritical Care
Daniel Laskowitz, MD, MHS, and Haichen Wang, MD, contributed to a new literature review examining the effects of physical interventions on pathophysiology and recovery after spinal cord injury. Among other findings, the team found that lower intensity or voluntary rehabilitation during the hyperacute phase appears to be a more appropriate therapy until at least 4 days postinjury, at which point higher-intensity activity becomes safer and more beneficial for recovery. Read the full article in

Neurospine.
Neuro-Ophthalmology
Neuromuscular Disease
Senior authors Vern Juel, MD, and Yohei Harada, as well as Shi-Hsiu "Jerry" Wang, MD, wrote a new Clinical Reasoning article in Neurology which discusses the case of a 36-year-old man with asymmetric muscle weakness. Read the details of that case as well as important clinical findings here.
Lisa Hobson-Webb, MD, contributed to a new study comparing the sensitivity of ultrasound-guided electromyography (US-EMG) alone with US-EMG following peripheral nerve stimulation (NC-US-EMG) to better identify active muscle regions. Their prospective study of 32 patients found that a combination of peripheral nerve stimulation and US increases the sensitivity of EMG for motor unit potentials detection. Read the full article in Muscle and Nerve.
Xiaoyan Li, MD, and Rick Bedlack, MD, PhD, were the senior authors of the 67th entry in the ALSUntangled series of investigations of the possible therapeutic merits of alternative therapies for amyotrophic lateral sclerosis (ALS). The most recent investigation examined rituximab, a drug which depletes B lymphocytes. The team found a current lack of evidence for rituximab as a potentially effective therapy. Read the full study here.
Memory Disorders
The recent Duke/UNC ADRC "Infection and Inflammation: New Perspectives on Alzheimer's Disease" symposium gathered experts in Alzheimer's disease to review and discuss current theories and evidence for the possibility that Alzheimer's disease is caused or exacerbated by infection or commensal microbes. The findings of that symposium were recently published in a new article in

Brain, Behavior & Immunity - Health

. Carol Colton, PhD, contributed to that article, which is available here.
James Burke, MD, PhD, and Brenda Plassman, PhD contributed to a study examining whether the presence of elevated amyloid was associated with changes in care-partner wellbeing. The team examined longitudinal data from nearly 1,000 Medicare beneficiaries with mild cognitive impairment or dementia, finding that elevated amyloid was not associated with significant differences in outcomes, depression, loneliness or burden over time. Read the full study in the Journal of Alzheimer's Disease.
Stroke and Vascular Neurology
A new commentary article in the Journal of the American Heart Association discusses the significance of a recent study examining the potential benefits and safety of low‐dose alteplase for patients taking direct oral anticoagulants within 24 hours before stroke. Wayneho Kam, MD, was the first author of that study, which is available here.
Brian Mac Grory, MB BCh, MRCP, and resident Dylan Ryan, MD, contributed to a new article examining predictors of recurrent venous thrombosis (VTE) in patients with cerebral venous thrombosis. The team's analysis found that black race, history of VTE, and the presence of one or more antiphospholipid antibodies are associated with recurrent venous thrombosis among patients with CVT. Read the full study in Neurology.