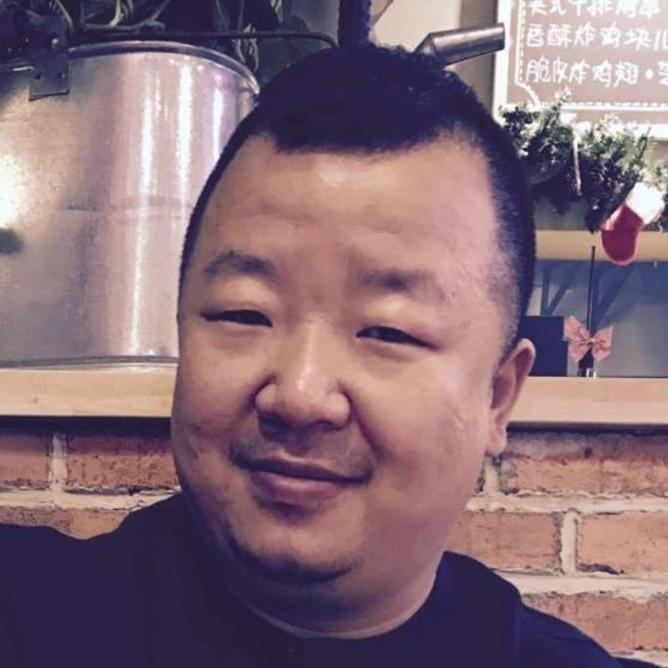 Genetic and epigenetic analysis offer the potential to vastly improve our understanding of how these conditions begin and progress, as well as to identify targets for future therapy. Bioinformatician Zhaohui Man, MS, MA, recently joined the lab of Ornit Chiba Falek, PhD, to perform this analysis and advance our understanding of Alzheimer's, Parkinson's, and other conditions. For this week's Spotlight interview, Man talks about his current work, his passion for bioinformatics and biostatistics, and enjoying Korean pop culture, traveling, and hiking when he's not at Duke.
What are your current responsibilities in the Duke Neurology Department? What does a typical day look like for you?
I serve as a bioinformatician in Ornit Chiba-Falek lab, doing data analytics against high throughput genomic sequencing data. During my typical day at work, I am mainly devoted to single cell RNAseq and ATACseq analysis using the computer programming languages R and Python. At the same time, I also spend much time keeping up with the latest literature and collaborating with my colleagues and online community so as to produce the state-of-the-art research results.
What research projects are you currently involved with, and how will those projects help us improve our treatment or understanding of neurological conditions?
Currently, I am investigating genetic and epigenetic dysregulation in brain degenerative diseases including Alzheimer's, Parkinson's, and Lewy Body Dementia. We use NGS technology from 10X Genomics and Illumina that reveals the individual transcriptomes and chromatin accessibility profiles of thousands of cells obtained from a small tissue sample. 
My primary role in the project is the analysis of data acquired from the single-nucleus assay for transposase accessible chromatin using sequencing (snATAC-seq). This study helps us to better understand the gene regulatory landscape of neurodegenerative conditions to identify future targets for therapeutic methods.
Before coming to Duke earlier this year you were at the UNC-Chapel Hill School of Medicine. What did that work involve, and how does it compare to your current work?
I worked as a research specialist and then research associate at BARC (Bioinformatics Analytics and Research Collaborate) in UNC School of Medicine. My daily work involved conducting RNAseq, DNAseq, GWAS (Genome-wide Association Studies) and EWAS (Epigenome-wide Association Studies) analysis against high throughput genomic sequencing data. My colleagues and I assist with experimental design, data processing, data analysis, interpretation, figure generation, and manuscript.
The main difference between my work at UNC and my current projects is that the former involves a wider range of analysis and use of tools and the latter focuses on single cell analysis. Single cell analysis is relatively new and more complex and enables the identification of cell type subpopulations exhibiting altered disease states that would otherwise be masked by bulk sequencing. I have really honed my analytical skills and expanded my horizons of bioinformatics study from the projects I am working on in Duke.
What plans do you have for the future? If you could have any job in the world, what would it be?
I plan to further build up my working experience in bioinformatics and biostatistics and apply for a high level of position in this field. Moreover, I will make a point to become more proficient in computer languages such as R and Python and develop novel algorithms to facilitate genetic and epigenetic research.
In answering the second question, if I were given the choice, I would become a movie maker. I love movies and am always curious about the whole pipeline of making a movie.
What do you enjoy most about your work?
This job introduced me to very useful computational skills and biological knowledge. And I particularly enjoy working with the team of Ornit and our collaborators who have fostered a work environment where everyone is given the opportunity to learn and grow.
What's the hardest part of your job?
I never find the tech part of my job hard as I am always enthralled by exposure to new stuff. If I had to name a difficulty, for now it would be commuting to the office daily. I had been working from home for more than two years due to the pandemic before the Duke job, which had conditioned me to more flexible working hours and more comfortable working settings. This being the case, I've had some difficulty adapting to working in the office environment with fixed working hours and extra time for commuting.
What other passions or hobbies do you have outside of the Department?
I have a strong passion for TV shows and movies. In particular, I am a huge fan of South Korean pop music, TV dramas, and theater. Besides these I like hiking and traveling. I am always thrilled by exploring new places, be it a mountain or a metropolis.