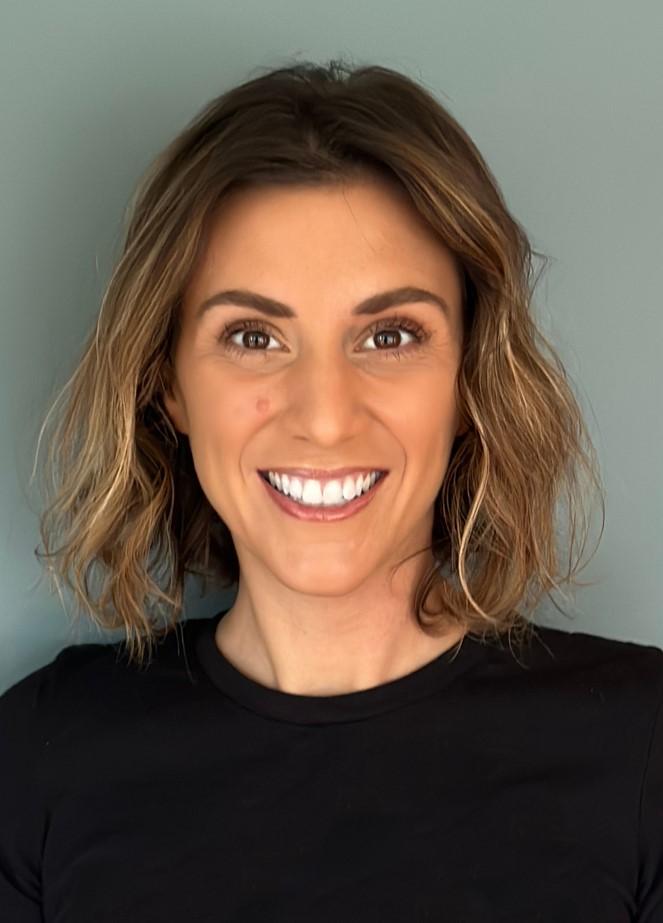 Caitlyn Mooneyham Gallagher, FNP, first decided to pursue nursing when a friend talked her into considering the field. She decided to specialize in neurology, thinking that "If I can do neuro, I can do anything." Nearly seven years later, she's working with Mariam Wasim, MD, and other clinicians at Duke Raleigh. For this week's Spotlight interview, Gallagher talks to us about her typical day, the joys and challenges of being an advanced practice provider (APP), and enjoying volleyball, hiking, and yoga when she's not at Duke.
What are your current responsibilities at Duke Raleigh Hospital? What does a typical day look like for you?
I am currently in the Duke Neurology of Raleigh outpatient setting. I work under Mariam Wasim but share patients with all the Duke Raleigh MDs. I'm mostly seeing new and return sleep patients, as well as any of their general neuro follow ups throughout the day, in addition to covering in-basket needs.
How did you decide to pursue nursing, and why did you decide to specialize in the neurosciences in particular?
A career in medicine was always something I had considered, I decided to pursue nursing specifically when a friend talked me into it when we were applying to colleges. Not a great reason to start, but I loved it and am happy I let her talk me into it way back then. Along the way, being able to help family and friends through various medical situations further confirmed I was making/made the right decision.
I somewhat fell into neurosciences, prior to that I was working on a peds floor at Duke (5300), so it was a big jump to adult neurology. When I was interviewing after grad school, the neuro team felt like a great place to learn and grow. If I'm being honest, neuro was always one of the fields I felt was the most challenging, so I figured "I'll start here, if I can neuro, I can do anything," that was almost 7 years ago, and I've been here ever since.
What's the biggest change or development that you've noticed to your work since the start of your career?
I think like most people just starting as an APP, the biggest change I've noticed is generally being more comfortable with managing patients overall.
What do you enjoy most about being an advanced practice provider?
It is nice to be able to follow patients over the years and be part of their treatment team long term. I enjoy being an extension of the physicians to help with patient management and be able to collaborate with them and continue learning.
What's the hardest part of your job?
Easy, late patients. Just kidding, the hardest part of my job is probably being in the community setting and managing patients with multiple concerns. We often end up being the only provider the patient sees, so they default to us for everything and often we end up being pseudo-primary care providers on top of their neurology team.
What other passions or hobbies do you have outside of Duke?
I love being outside, if we had an outdoor clinic, I'd be the first to sign up. I enjoy volleyball, hiking, yoga, traveling, checking out local breweries and food spots and, of course, hanging out with my dogs. My husband and I both have family and friends who live in the area, so we are lucky enough to get to spend lots of time with them as well.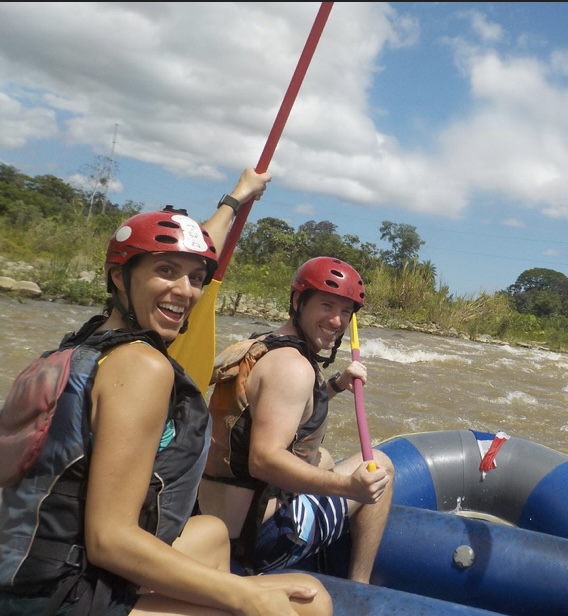 Gallagher shared this photo of herself and her husband white-water rafting on their honeymoon in Panama last year.