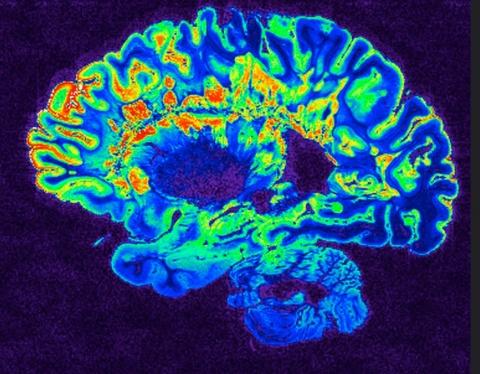 The final month of 2022 saw the release of 12 new peer-reviewed journal articles written or co-written by members of the Duke Neurology Department. Highlights of our most recent publications include an evaluation of a training program designed to improve the delivery of epilepsy care in Uganda, a review of recent advances in the treatment of carpal tunnel syndrome, and a discussion of treatment options for the autoimmune condition known as neuromyelitis optica spectrum disorder (NMOSD). Read the paragraphs below for short summaries of these and other articles published in December 2022, along with links to the original articles themselves.
Epilepsy, Sleep, and Clinical Neurophysiology
Senior author Deborah Koltai, PhD, Brad Kolls, MD, PhD, and Aatif Husain, MD, contributed to a study evaluating an epilepsy training program  designed to improve Ugandan health-care workers' knowledge of epilepsy, its treatment, and its psychosocial effects. Their analysis found the training program successfully improved workers' knowledge of epilepsy assessment, diagnosis, and management and was well received by their audience.

Read their full study in Epilepsy & Behavior.
General and Community Neurology
Joel Morgenlander, MD, and recent Duke Neurology resident Alan Tesson, Jr, MD, were the senior authors of a new case report discussing a 73-year-old woman with a rare cause of isolated hypoglossal nerve palsy caused by a high cervical osteophyte. Read their discussion and their clinical pearls in Case Reports in Neurological Medicine.
Interventions targeting healthy behaviors such as physical activity, diet, and sleep may improve mood as well as cardiovascular health, a new study has found. The study examined associations between anxiety, depression, and cardiovascular health metrics in young adults, finding both conditions were associated with poorer heart health. Margarethe Goetz, PA-C, PhD, was a co-author of the study, which appeared in the Journal of the American Heart Association. Read it here.
Neuromuscular Disease
Many new insights into the epidemiology, diagnosis, and treatment of carpal tunnel syndrome have emerged in the past 6 years. Lisa Hobson-Webb, MD, was the senior author of a new study summarizing these insights and discussing the role of ultrasonography as a diagnostic tool as well as new surgical and non-surgical interventions  for this condition. Read that article in The Lancet Neurology.
As novel therapeutic interventions are being developed and tested among people living with amyotrophic lateral sclerosis (ALS), there is a need to better understand the symptoms and issues that have the greatest impact on the lives of individuals with the condition. Rick Bedlack, MD, PhD, contributed to a new, national, cross sectional study examining these symptoms and how they affect patients' lives and quality of life. Read their findings in eClinical Medicine.
Stroke and Vascular Neurology
Photoacoustic imaging (PAI) is a highly versatile imaging modality that can provide anatomical, functional, molecular, and metabolic information of biological tissues. Wuwei "Wayne" Feng, MD, MS, contributed to a new narrative review summarizing the scientific progress made using PAI to monitor cerebral blood vessel impairment and restoration after ischemic stroke in the past decade. Read that article in

Frontiers in Neuroscience.
Translational Brain Sciences
Multiple Sclerosis and Neuroimmunology
The rare autoimmune condition neuromyelitis optica spectrum disorder (NMOSD), has been thought to follow a progressive disease course but the influence of factors such as seropositivity and serum titer levels of antibodies to aquaporin-4 (AQP4) has not been fully explored. Senior authors Suma Shah, MD, and Duke medical student Nidhila Masha, as well as Dorlan Kimbrough, MD, Christopher Eckstein, MD, Nicholas Hudak, PA-C, MMS, Mark Skeen, MD, and Michael Lutz, PhD, performed a retrospective chart review of 53 people with this condition. Their analysis provides an updated contemporary view  of the clinical course of NMOSD and shows a more favorable view of its disease course than earlier studies. Read that article in

Multiple Sclerosis and Related Disorders.
Neurodegeneration and Neurotherapeutics
Repeated mild traumatic brain injury is known to be associated with an increased risk for Parkinson's diseases, but the specifics of this process have not been fully explored. Andrew West, PhD, contributed to a new study that sheds light on this area. West and colleagues devised an injury device to deliver a surgery-free repetitive mild TBI to rats and then induced human-like PD pathology by intracranially injecting recombinant αSyn preformed fibrils. Read what they found in Acta Neuropathologica Communications.