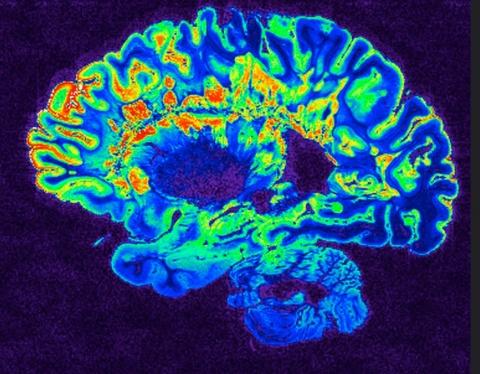 A promising new therapy for brain tumors detailed in the New England Journal of Medicine and a  validation of a popular stroke treatment for patients taking vitamin K antagonists published in JAMA are just two highlights of the 15 peer-reviewed journal articles authored by members of the Duke Neurology Department this June. 
Other articles include a trio of publications discussing the neuroimmune disease neurosarcoidosis and a pragmatic guide to reducing stroke deaths around the world. Read about these and other recent publications, and find links to the original research articles themselves, in the paragraphs below.
 
Epilepsy, Sleep, and Clinical Neurophysiology
The  American Clinical Neurophysiology Society (ACNS),  American Association of Neuromuscular & Electrodiagnostic Medicine (AANEM), the American Society of Neurophysiological Monitoring (ASNM), and ASET The Neurodiagnostic Society recently released a joint statement offering guidelines for qualifications of neurodiagnostic personnel. Aatif Husain, MD, was part of that consensus group. Read their recommendations in

Muscle and Nerve.
Parkinson's and Movement Disorders
A new analysis of close to 3,500 open-ended patient responses provides new insights into how people living with Parkinson's report and are affected by their symptoms. Sneha Mantri, MD, MS, contributed to this new "human-in-the-loop"

method, which found tremor, balance and gait problems, and pain/discomfort were the most frequently reported symptoms. Read the full analysis in the Journal of Parkinson's Disease.
Multiple Sclerosis and Neuroimmunology
Neurosarcoidosis is a rare form of sarcoidosis that can affect any part of the central nervous system. Chris Eckstein MD, and Elijah Lackey, MD, were the senior authors of a case series examining complications from obstructive hydrocephalus in patients with this condition. Suma Shah, MD, and Kristen Veal, MD, also contributed to this article, which appears in the Journal of Neuroimmunology.
In addition to being rare, neurosarcoidosis is challenging to diagnose, with no conclusive tests or biomarkers for the condition. Senior author Suma Shah, and Elijah Lackey, MD, wrote a review article discussing these challenges, similar conditions, and exclusionary methods to diagnose neurosarcoidosis. Read that article in Current Allergy Asthma Reports. 
In another neurosarcoidosis-related article, senior authors Elijah Lackey, MD and Christopher Eckstein, MD, as well as Kristen Veal, MD, Suma Shah, MD, and colleagues wrote a case series detailing rare cases of obstructive hydrocephalus in patients with neurosarcoidosis. Read their article in the Journal of Neuroimmunology.

Neuromuscular Disease
Rick Bedlack, MD, PhD, was the senior author of the 70th entry in the ALSUntangled series, which investigates the scientific potential of common alternative therapies for ALS. The team's latest investigation into the benefits of caffeine showed the popular stimulant had little theoretical or pre-clinical merit.

Xiaoyan Li, MD, also contributed to the article, which appears in Amyotroph Lateral Scler Frontotemporal Degener.
Neuro-Oncology
A new treatment improves survival rates for some types of brain tumors while also reducing the need for invasive therapies such as surgery, radiation, and chemotherapy. Vorasidenib, a medication known as mutant IDH1/2 inhibitor, was found to increase progression-free survival for patients with IDH mutant low-grade gliomas to 27.7 months compared to 11.1 months for patients receiving placebo in a phase-three clinical trial. Katherine Peters, MD, PhD, contributed to that study, which was published in the New England Journal of Medicine. Read more about that article here.
Meningiomas are a common primary intracranial tumor that have a likelihood of causing seizures and other symptoms as they grow. Katherine Peters, MD, PhD, contributed to a new review article discussing the efficacy of surgical resection for controlling these seizures as well as options for patient-tailored postoperative anti-epileptic drug management. Read that article in Neurooncology Advances.
Stroke and Vascular Neurology
Translational Brain Sciences
Short structural variants (SSVs), are common in the human genome and impact disease risk, but their role in late-onset Alzheimer's disease (LOAD) has been understudied. Ornit Chiba-Falek, PhD, and Michael Lutz, PhD developed a bioinformatics pipeline of SSVs within LOAD–genome-wide association study (GWAS) regions to prioritize regulatory SSVs based on the strength of their predicted effect on transcription factor binding sites. Read their full article in Alzheimer's & Dementia.
Temporomandibular disorders (TMD) are a devastating form of facial pain that currently lack effective treatments. A new research article by senior authors Fabiana Dias, PhD, and Yong Chen, PhD, as well as Zilong Wang and Garrett Scapellato, helps to identify a potential therapeutic target for this condition. They found that co-application of a positively charged, membrane-impermeable lidocaine derivative QX-314 with the TRPV4 selective agonist GSK101 suppressed the excitability of  trigeminal ganglion neurons. Their results suggest that TRPV4-expressing TG neurons represent a potential therapeutic target for TMD pain. Read the full article in Molecular Pain.