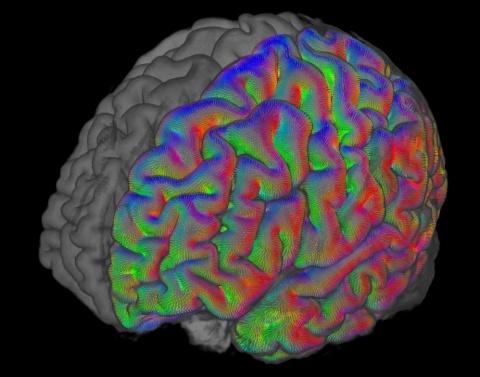 This February, new research from members of the Duke Neurology Department advanced our understanding of the treatment of stroke, brain tumors and amyotrophic lateral sclerosis (ALS) as well as the genetics and origins of Alzheimer's disease. The 13 journal articles written or co-written by members of our faculty include publications in JAMA, Neurology, the British Medical Journal, and other publications. Read summaries of those studies, and find links to the original articles, in the paragraphs below.
Stroke and Vascular Neurology
Neuromuscular Disease
First author Natalia Gonzalez, MD, and Vern Juel, MD, contributed to a new case report examining a rare case of a patient with probable multifocal motor neuropathy who experienced clinical stability for 10 years after a single treatment of Rituximab. Read that article in the Journal of Clinical Neuromuscular Disease.
The ALSUntangled series reviews alternative and off-label treatments for people living with amyotrophic lateral sclerosis (ALS). The 64th entry in this series examines butyrate and its different chemical forms as plausible mechanisms for slowing ALS. The author team, which includes Rick Bedlack, MD, PhD, concludes that butyrate merits further study but should not yet be recommended as a treatment. Read that article in Amyotrophic Lateral Sclerosis and Frontotemporal Degeneration.
Annick Desjardins, MD (and recent Duke Neurology trainee Jennifer Kang, MD), wrote a review article on convection-enhanced delivery, a modality that bypasses the blood-brain barrier, for high-grade glioma. The review also discusses relevant technical considerations of using convection-enhanced delivery. Read the article in Neurooncology Practice.
Translational Brain Sciences
Previous research on Alzheimer's disease has characterized and prioritized active enhancers located in late-onset Alzheimer's disease (LOAD) -genome-wide association study (GWAS)regions and their potential interactions with candidate genes. Senior authors Michael Lutz, PhD, and Ornit Chiba-Falek, PhD, build on this work by focusing on single nucleotide polymorphisms (SNPs) within these LOAD enhancers and their impact on altering transcription factor (TF) binding. Their study provides a framework to catalog noncoding variations in enhancers located in LOAD-GWAS loci and characterize their likelihood to perturb TF binding. Read more about it here.
W. Kirby Gottschalk, PhD, and Mike Lutz, PhD, contributed to a study that examined the effects of sex, the APOE4 and TOMM40 '650 genotypes and aging on neural network connectivity. Read that article in the Neurobiology of Aging. 
Yong Chen, PhD, was the senior author of a review article discussing the involvement of sensory neuron-TRPV4 in acute and chronic itch behaviors. First author Qiaojuan Zhang, PhD, Fabiana Dias, PhD, and Abbie Suttle MSc, also contributed to the article, which appears in Acta Dermato-Venereologica.