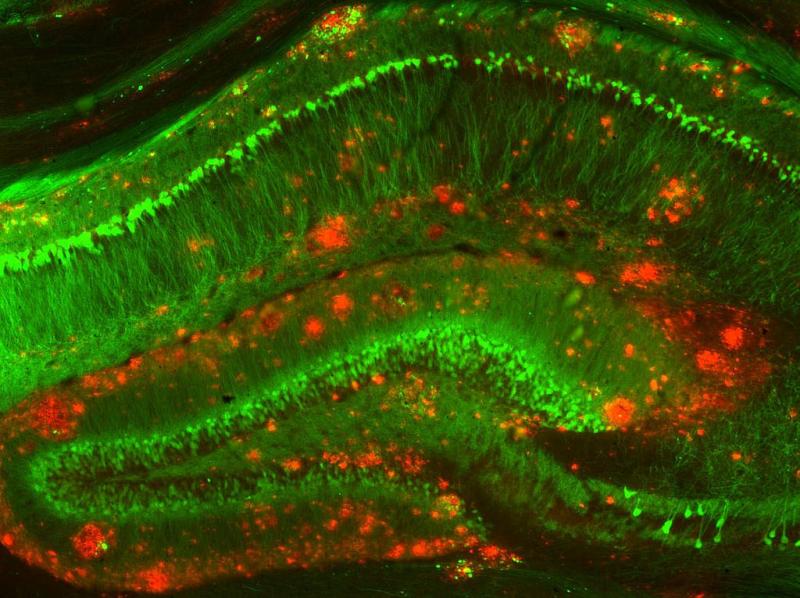 The shortest month of the year was still an active one for research in the Duke Neurology Department. Our faculty, trainees, and staff members contributed to 10 new peer-reviewed journal articles this February. Highlights include a new Neurology study linking the neighborhood quality with health outcomes for neurological conditions, a pilot study that identified small retinal changes as a potential biomarker for Alzheimer's disease and other conditions, and an analysis of more than 20 years of data from our Myasthenia Gravis Clinic Registry that measured how trends in treatment have led to improved outcomes. Read about these and other recent publications, and find links to the original research articles themselves, in the paragraphs below.
Hospital Neurology
Living in neighborhoods with higher poverty levels and fewer educational and employment opportunities is associated with an increased risk of hospitalization for stroke, epilepsy, according to a new

Neurology

article by Matt Luedke, MD, Jay Lusk, and colleagues from across the Duke University School of Medicine. Their analysis found that living in a poorer neighborhood was strongly associated with 30-day mortality for many common neurological conditions even after accounting for baseline comorbidity burden and individual socioeconomic status.

Read that article here. 
Memory Disorders
In the future, small changes to the vasculature of the retina may be an early, noninvasive  biomarker of Alzheimer's disease and other forms of neurodegeneration. Kim Johnson, MD, and Andy Liu, MD, MS, were part of a team that assessed the presence of these abnormalities in dementia from Alzheimer's and mild cognitive impairment using ultra-widefield retinal imaging. Their pilot study found statistically significant differences in the retinal vasculature in peripheral regions of the retina among the distinct cognitive stages. Read their full study in Translational Vision Science & Technology.
Neurodegeneration and Neurotherapeutics
A new article by K. Matthew Scaglione, PhD, and colleagues may lay the groundwork for new potential treatments for Huntington's disease and other conditions. The slime mold

Dictyostelium discoideum

has a natural resistance to the process of polyglutamine aggregation which is responsible for these conditions. Scaglione and colleagues' previous research had identified serine-rich chaperone protein 1 (SRCP1) as a protein that suppresses polyglutamine aggregation in Dictyostelium and human cells. In this article, they determined that SRCP1 inhibits secondary nucleation in a manner dependent upon the regions flanking the polyglutamine tract and confirmed that it was sufficient to inhibit aggregation of polyglutamine-expanded ataxin-3. Read that article in ACS Chemical Biology.
Neuromuscular Disease
The Duke Myasthenia Gravis (MG) Clinic Registry contains comprehensive physician-derived data on patients with MG seen at Duke since 1980. Janice Massey, MD, and Don Sanders, MD, were the senior authors of a new study that examines more than two decades of that data. Massey, Sanders, as well as Lisa Hobson-Webb, MD, Michael Lutz, PhD, Shruti Raja, MD, and Vern Juel, MD performed a retrospective cohort study of myasthenia gravis patients recorded in the registry since 2000. Their analysis found that 72 percent of patients seen achieved treatment goals while also demonstrating the added value of treatment modalities developed since 2018. Read the full article in Muscle and Nerve.

Rick Bedlack, MD, PhD, was the senior author of a study that sheds light into the role cerebrospinal fluid (CSF) plays in the development of amyotrophic lateral sclerosis (ALS). Bedlack and colleagues filtered CSF  from 11 ALS patients and then injected groups of mice with saline, filtered ALS-CSF, or unfiltered ALS-CSF. They then identified proteins implicated in ALS pathogenesis, showed that filtration reduced those proteins, and found that mice receiving them had reduced mobility, demonstrating that CSF filtration these were removed in significant amounts could be a novel solution for patients suffering from this deadly and irreversible condition.

Read the full article in Cureus. 
Stroke and Vascular Neurology
Senior author Brian Mac Grory, MB BCh, MRCP, and Emily O'Brien, PhD, contributed to a new study examining the relationship between atrial fibrillation (AF), a cardiac arrhythmia that underlies over 25% of cerebral ischemic strokes, and central retinal artery occlusion (CRAO), also referred to as eye strokes. The team's analysis of nearly 3 million patients with hospital documented AF found an inverse relationship between AF and risk of CRAO. Read their findings and discussion in the latest issue of Stroke.
Translational Brain Sciences