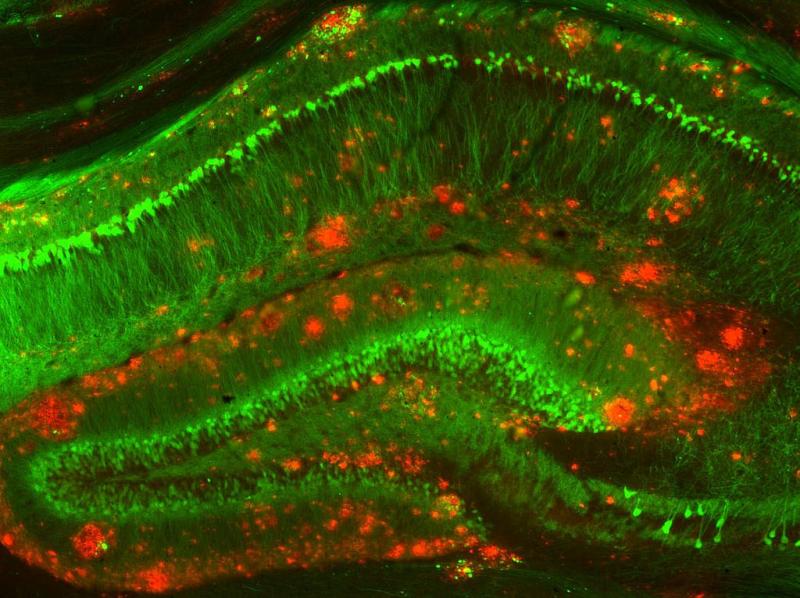 New research from the Duke Neurology Department provided insights into our ability to improve patient care and better understand neurological conditions. The 11 studies featuring our faculty, staff, and trainees published this September include the discovery of an HIV medication's surprising potential to treat dystonia, an analysis of brain tumor patients admitted to intensive care, and a personal story of one faculty member's grandfather, who lived through the ups and downs of a century of health care in the United States. Read bite-sized summaries of each of these studies, and find links to the original articles, below.
General Neurology
Born into poverty in 1920, the grandfather of Andrew Spector, MD, lived through the Great Depression, World War II, 9/11, and a year of COVID before passing away at the age of 101. In the latest issue of the Journal of the American Geriatrics Society, Spector writes about his grandfather's life, as well as how modern medicine both extended his life by many years and also put him at risk of excessive testing that could have harmed his health. Read that article here.
Neurooncology
Katy Peters, MD, PhD, was the senior author of a new retrospective analysis of primary brain tumor patients admitted to intensive care. Their analysis of mortality rates, reason for admission, and other factors provides valuable insights into this understudied group. Read the full article in CNS Oncology.
Translational Brain Sciences
Leisure activities, particularly productive and social ones, appear to partly offset the risk of APOE e4 related cognitive decline, according to a new longitudinal cohort study in Frontiers in Aging Neuroscience. Michael Lutz and colleagues found that leisure activities slowed cognitive decline associated with APOE e4, independent of potential confounders. Read the full study here.
Implant related infections are the most common cause of joint arthroplasty failure, often requiring revision surgeries and a new implant. Tatiana Segura, PhD, led the development of an innovative solution to this problem by creating a coating technology that is applied in the operating room, in a procedure that takes less than 10 min, and can incorporate any desired antibiotic. Read more about this technology in Nature Communications.
Epilepsy, Sleep, and Clinical Neurophysiology
An article in the Journal of Clinical Neurophysiology provides new insights into the impact of electrode and tissue geometry on electrical stimulation in stereo EEG. Saurabh Sinha, MD, PhD, was the senior author of a new study, which found that location and orientation of depth electrodes with respect to surrounding brain tissue have a large impact on the amount of tissue activated during electrical stimulation mapping in stereoelectroencephalography. The team found electrode design had a more modest, though still significant, effect. Read that article here.
Parkinson's and Movement Disorders
Nicole Calakos, MD, PhD, and Zachary Caffall, MS, were the lead articles of a new study that found that ritonavir, an FDA-approved medication currently used to treat HIV, corrects multiple brain abnormalities associated with a mouse model of a genetic form of dystonia. Miranda Shipman also contributed to the study which appeared in Science Translational Medicine. Read it here.
Memory Disorders
Andy Liu, MD, MS, was part of a study that examined associations of the APOE genotype and cognitive function. The team found that in addition to it's direct protective effects, APOE ε2 raised total cholesterol. The team also did not find any associations between abnormal lipids or glucose levels and cognitive dysfunction, or any direct effects on APOE ε4 on glucose or lipids. Read the full article in Frontiers in Aging Neuroscience.
Diversity, Equity, and Inclusion
Stroke
A new study by first author Brian Mac Grory,  MB BCh, MRCP, Wuwei "Wayne" Feng, MD, MS, and colleagues answers important questions about the associations between ipsilateral carotid web and ischemic stroke. The team analyzed the prevalence of carotid web in a cohort of acute ischemic stroke patients, and then performed a systematic review and meta-analysis of similar cohorts in the published literature. Read what they found in PLOS One.
Shreyansh Shah, MD, was part of a recent study that examined the frequency, characteristics, and outcomes of endovascular thrombectomy (EVT) in patients with stroke beyond 6 hours of onset in U.S. clinical practice. They found that EVT accounted for one-third of strokes across the country, leading to numerous preventable poorer outcomes, including increased mortality, and reduced discharge to home. Read that article in Stroke.
Other topics