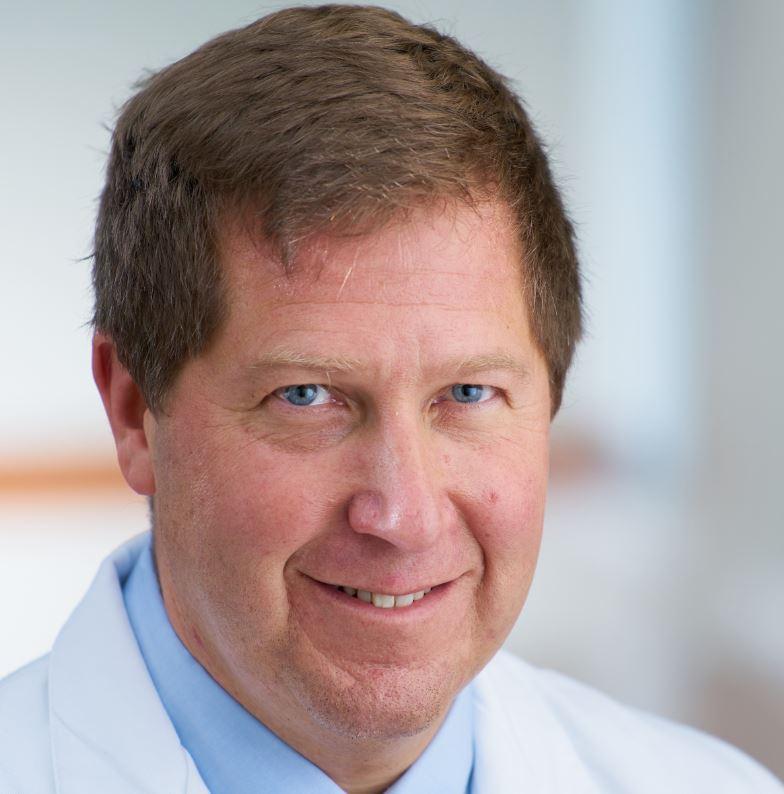 This week's Spotlight interview shines on self-described "triple threat" Daniel Laskowitz, MD, MHS. Laskowitz talks to us about his work in the Brain Injury Translational Center, offers some advice for younger faculty with interests in education, research, and clinical care, and shares his hopes of learning to ride a motorcycle and play the guitar when he's not at Duke.
How long have you been at Duke?
I was first at Duke from 1987 to 1991 to earn my MD, coming back in 1995 for a two-year fellowship in stroke and neurocritical care. I've been here ever since.
How did you first become interested in neurology?
I've always been interested in the philosophical questions about the nature of consciousness, and neurology offers a way to begin to answer those questions. Though it's often the case that the more we learn, the more we realize that we don't know. We've known for years, for example that our consciousness isn't fully integrated. This has been seen in some famous experiments with people with separated hemispheres of the brain, but it has other implications for our daily lives as well. When we act irrationally it may be because our consciousness is at war with itself.
What are your responsibilities within the Department? What does a typical day for you look like?
I like to think of myself as a "triple threat," with interests in research, clinical care and education. My research interests lie in translational research. As the director of the Brain Injury Translational Research Center I try to bridge the gap between basic science research and clinical care to make a real difference in patient's lives, with a focus on the central nervous system's response to brain injury. I'm also involved with a large clinical trial called Socrates at the Duke Clinical Research Institute. Clinically I work in the neurology ICU and provide care to patients with stroke. And from the education side, I help run the research program for third-year medical students and play a role in interviewing prospective residents.
Can you tell me more about your work at the Brain Injury Translational Research Center?
One of the things that's difficult about translational research is that it takes a real team effort. There's a unique perspective that comes from clinicians who see the huge human toll that brain injuries take. Yet you also need molecular biologists, people with experience in animal models, people who understand how to translate the promising results in animals to early human trials and more. That's a pretty diverse skillset.
Fortunately, I'm lucky to have some great people on my team. Some of them include Ellen Bennett, PhD; Hanna Dawson, PhD, Brad Kolls, MD, PhD,  Luke James, MD and Haichen Wang, MD. We also have a lot of talented people coming through on a more short-term basis from the Duke NUS medical school in Singapore and other locations.
What advice do you have for up-and-coming neurologists who also have interests in education, research and clinical care?
I have a lot of mixed feelings in this area. I still think it's important to have faculty with multiple interests Teaching the next generation of neurologists is essential for an academic institution. And I think experience in clinical care informs research and vice versa.
But the pressure to specialize has made keeping these multiple interests increasingly difficult. I would probably advise someone in this situation to pick either a clinical or research path for 90 percent of their work and leave 10 percent for the other field. It still may be possible to go beyond this if you're really determined but it will be really hard.
What passions or hobbies do you have outside of the Department?
I spend a lot of time here, so I don't have as many non-work hobbies as I should. I'd like to have more time for reading and to find time to pick up a guitar. I've also always wanted to learn to ride a motorcycle.