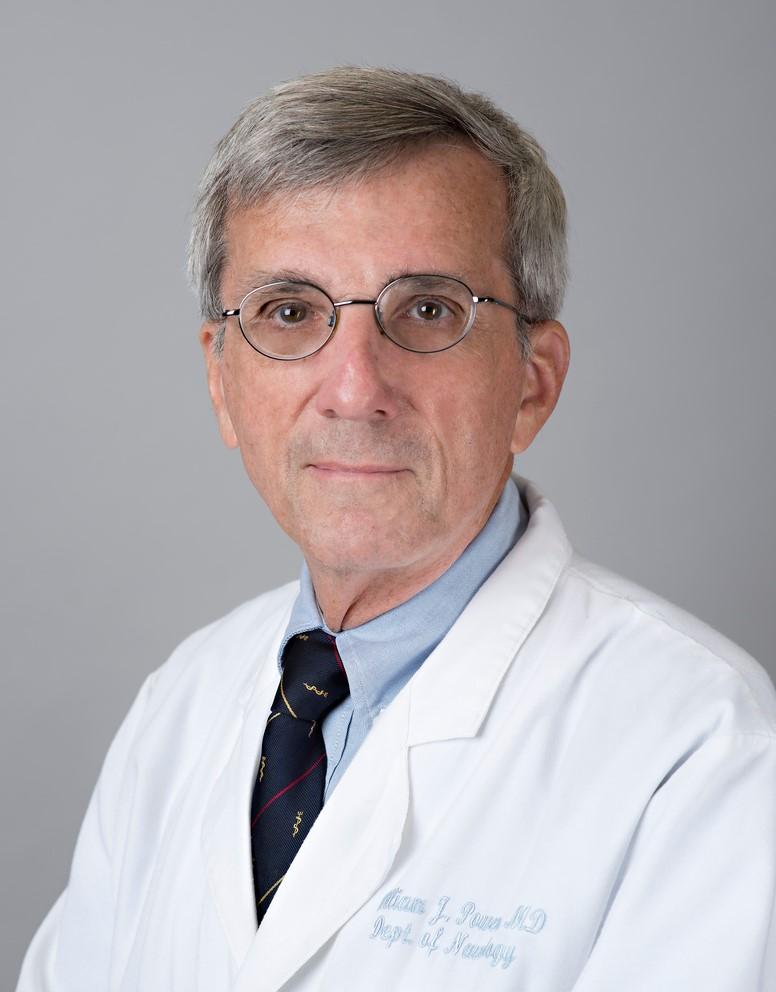 William Powers, MD, went to medical school with the intention of being the local doctor of a small New England town. The logical reasoning, intellect, and clinical showmanship of the then-Chair of Neurology Fred Plum got him hooked in neurology, however. Powers hasn't been bored in the five decades since. For this week's Spotlight interview, Powers talks to us about how neurology has grown as a discipline since he was a resident. He also shares what he was most proud of during his time as Chair of Neurology at UNC-Chapel Hill, a piece of Duke Clinic that's stayed the same since he came to Duke as a resident, and what colors he'll be wearing during the next UNC/Duke basketball game.
What are your current responsibilities within the Neurology Department? What does a typical day look like for you?
I will be attending on the Duke Hospital General Inpatient and Consult services 12 weeks per year and precepting in Stroke Fellows' clinic on Friday afternoons
How and when did you first get interested in neurology?
It was in medical school as a 3rd year student. I went to Cornell Medical School with the intent of being a primary care physician in a small New England town. However the entire education there was geared to academia and subspecialties. At that time Fred Plum was the Chair of Neurology. He did Professor's Rounds weekly and was an impressive intellect and was quite a clinical showman. 
His program not only got the best neurology residents in the country; they were the smartest residents in the entire hospital. The combination of logical reasoning leading to human benefit was what appealed to me. Plus, I figured I would never get bored. And here I am 50 years later and still not bored.
What are the biggest changes you've seen to the field of hospital neurology since you started your career? How do you think this discipline will evolve over the next five years?
It is probably difficult for many to grasp, but when I began neurology:
There were no CT scans (much less MRI).

There was no effective treatment for stroke.

There was no effective treatment for multiple sclerosis.

There was no such thing as autoimmune encephalitis.

Myasthenia gravis was considered to be a defect in pre-synaptic acetylcholine release.

There was no continuous EEG monitoring (much less video EEG).
I think the big advances in the next five years are going to be in the identification of more and more autoimmune causes of neurological diseases and expansion of gene therapy. 
You recently retired from the position of Chair of Neurology at UNC-Chapel Hill. What were you the most proud of from your time there?
The accomplishments I'm most proud of are:
Creating a dedicated Neurosciences ICU

Creating a dedicated Epilepsy Monitoring Unit

Expanding the residency from 4 to 7 residents per year

Having the first hospital in the Southeast  obtain Joint Commission certification as a Comprehensive Stroke Center
You also recently wrote an article discussing the relevance of lacunar infarcts for stroke for the Journal of Stroke and Cerebrovascular Diseases. What were the key concepts from that discussion, and how do they impact care for stroke?
This was one of series of six articles called Strokelore. The idea is to critically examine some of the beliefs, notions, customs, stories, or sayings about stroke that are widely circulated and passed by word of mouth, but often unsupported or unsubstantiated.
What's been the biggest surprise so far about working at Duke?
The original color scheme (e.g. orange elevators) of the old Duke Hospital where I was an internal medicine resident in 1975-1977 is still here.
You've cited working with residents as one of your favorite aspects of your career. What do you most enjoy about the faculty-resident relationship?
As a resident, I was fortunate to have many attendings who were excellent clinical bedside teachers. When I began my career, I tried to be the kind of attending that I liked the best when I was a resident- they gave me autonomy to make decisions but challenged me to explain the basis for them,  patiently talking me through the decision process if I was having trouble rather than simply dictating what to do, kept me out of trouble and saw their job primarily as educators and supervisors, not as primary patient managers. What has been gratifying over the years is to see with each individual in each class how they go from being fearful and lost as PGY1s to being confident and competent as PGY4s and to know that I have had a hand in that process. 
What color(s) will you be wearing during the next Duke/UNC basketball game?
Blue and white.
What other passions or hobbies do you have outside of the Department?
My wife is an excellent cook and it is my job to supply the wine. I am a bred, born and raised New Englander and we love to go there and hike in the summer and fall.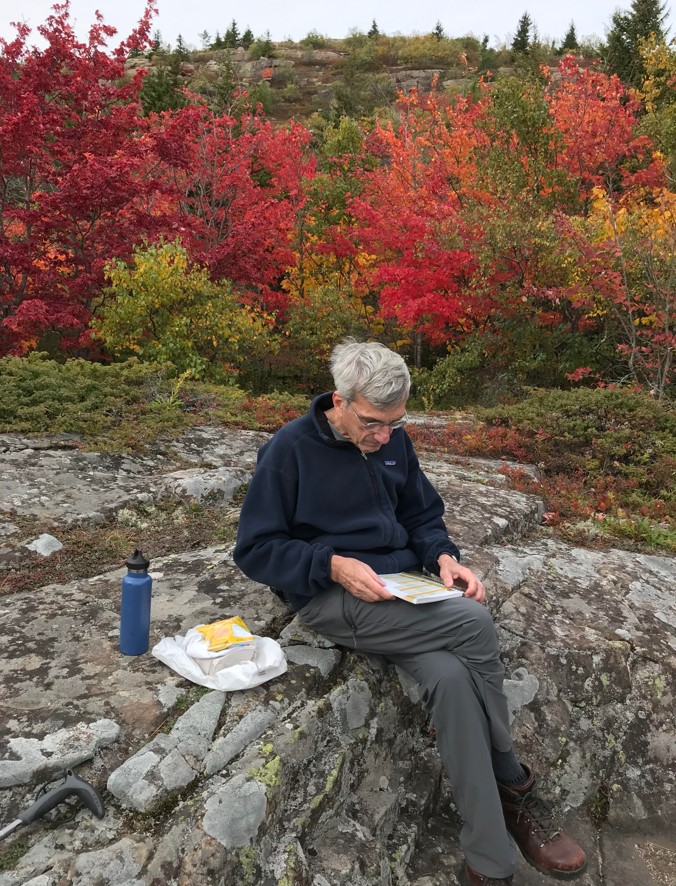 Powers takes a lunch break during a recent hike in Maine's Acadia National Park.