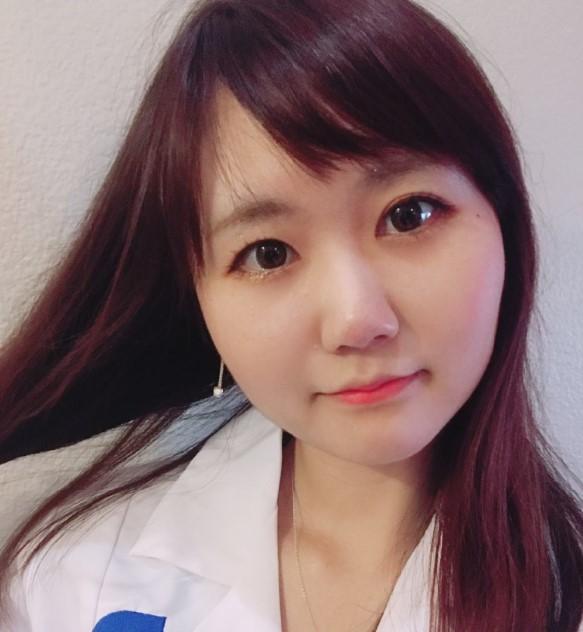 Sally You, DO, had been interested in the brain and consciousness since childhood, but in medical school she wanted a practice where she could continue to address a holistic view of patients' health that went beyond the central and peripheral nervous system. She settled on neurology and recently joined our neurocritical care fellowship program. 
For her Fellow Spotlight interview, You talks to us about her experiences as a resident within the Desert Regional Medical Center (DRMC) and the Loma Linda School of Medicine. She also shares the joys and challenges of interacting with critically ill patients and their loved ones, as well as her hobbies of working out, visiting amusement parks, and rock climbing when she's not at Duke.
What are your current responsibilities as a neurocritical care fellow? What does a typical day look like for you?
Currently I'm still trying to figure out my role as I'm just starting my fellowship. I get to Duke University Hospital around 5-6 a.m. to prechart and get sign outs, lead rounds in the morning, learn procedures, update families, and check up with the team if they need my help. There are also days with lectures in the afternoon which were super helpful to learn.
How and when did you get interested in neurology? How did you decide to pursue a fellowship in neurocritical care?
I happened to take a lot of neuroscience courses in college, which I think, in retrospect, drew me towards that pathway gradually. I was always fascinated by the brain as it makes us who we are, but often I felt like our scope of practice was limited when it comes to patients who were ill but did not have injuries affecting the central or peripheral nervous system. I went into neurocritical care so I could build a clinical acumen that allows me to function as a doctor who can practice anywhere at any given moment.
You recently completed your residency at the Desert Regional Medical Center (DRMC) and the Loma Linda School of Medicine. What's one thing from each of those experiences that stands out as particularly helpful or useful to you?
The DRMC and Loma Linda School each have different protocols, different equipment to perform procedures, and even use different medications at times. The transition between them was hard but it pushes me to grow and learn to adapt. At DRMC, we had two neuro ICU as a required rotation during our intern year of neurology.  There were no APPs, and usually only one to two interns and an attending so it was often very busy. 
It was scary at times as I didn't know what we were doing most of the time. At the same time I was excited to be given a lot of responsibility. It was also a great opportunity to do procedures where no one else was there to do them. In Loma Linda, we had weekends off in the neuro ICU (since it was an elective) which was pretty chill and great. We had a bigger team, but that also came with a bigger patient load. We had many APPs but not as many as in Duke.  
I think in terms of style in practice, there is more variety between individual physicians than there are between facilities themselves (except for the capabilities of the facility). Alok Sahgal, MD, one of the attendings I worked with in DRMC,  was a neurocritical care fellowship graduate from Duke, so now I understand where his rounding style has come from. In terms of capability, Duke was probably the only facility I saw that had portable CT. I also saw that patient to physician and APP ratio allows each patient to get a good amount of attention. 
What plans do you have for after you complete your fellowship? If you could have any job in the world, what would it be?
I love to be in the ICU but also don't want to lose general neurology. My tentative plan is to work hard as both a neurointensitivist and general/stroke neurologist until I get too old that I move into doing telestrokes and tele ICU as technologies improve. 
What's one experience from your time as a fellow so far that's been especially memorable or useful for you?
Katharine Colton, MD, personally took her time to show me how to use an ultrasound properly on my first week. It hit me that I realized I've been doing it wrong for the past four years.   
What do you enjoy most about your work? What's the hardest part of your job?
The best and the worst part of the job depend on the patient and their families. In our work, we have to give bad news and coordinate a plan for patients who cannot make decisions for themselves. It's not the most natural for me to talk to strangers as an introvert, but I try to listen and connect with patients and their loved ones as well as I can without distraction; this may be a daily or weekly thing for me but it is the one of most vulnerable and meaningful times for them. Other times, it feels rewarding to update families that their loved one is now awake without a tube  or is ready to talk to them. 
What other passions or hobbies do you have outside of the Department?
I have not grown up internally since the age of 21. I like going to amusement parks such as Disneyland or Universal Studios, playing Pokemon Go, working out, and rock climbing.