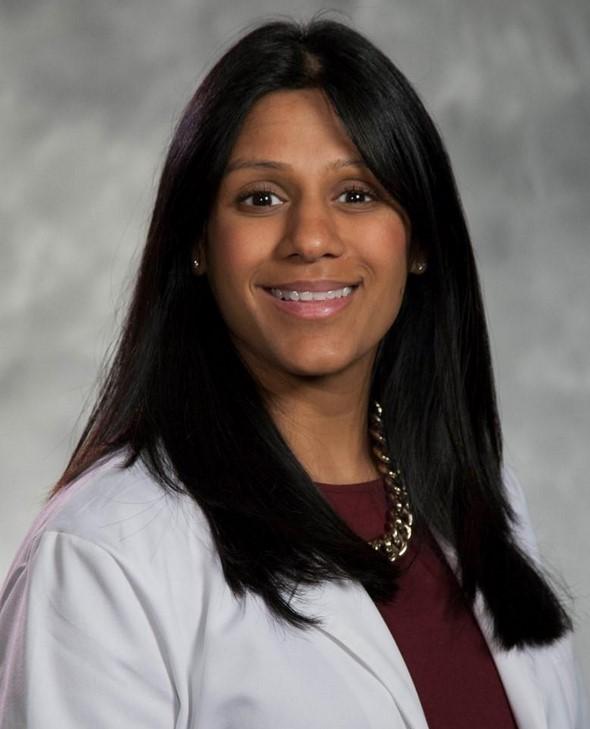 As a medical student, Shalu Bansal, MD, was drawn to family medicine, a specialty that provided opportunities to treat a variety of conditions while also getting to know her patients. While providing primary care, Bansal saw the deleterious effects sleep disorders had on her patients, and decided to pursue our sleep medicine fellowship. For this week's Spotlight interview, Bansal talks to us about how treating sleep disorders makes a difference in the lives of her patients. She also talks about her plans for a future in sleep medicine and enjoying time with family when she's not at Duke.
What are your current responsibilities as a sleep medicine fellow? What does a typical day look like for you?
Currently, as a sleep fellow, I work at both the VA and Duke University.  I see patients in various sleep clinics for a variety of sleep-related issues such as sleep apnea, hypersomnia, parasomnias, insomnia. We interpret sleep studies conducted through the sleep lab, and support hospital consults for inpatient sleep studies.
How and when did you get interested in family medicine? How did you decide to pursue a fellowship in sleep medicine?
Pretty early in my medical education, I became interested in family medicine. I appreciated learning about a large breadth of disease processes and really enjoyed caring for the patient as a whole. Over my nine years of practice in primary care, I became increasingly exposed to patients with sleep disorders. I quickly learned how these illnesses play a large role in managing the patient's overall health. My interest grew in treating these disorders specifically and I decided to pursue a fellowship in sleep medicine.
What plans do you have for after you complete your fellowship? If you could have any job in the world, what would it be?
After completing my fellowship, we will be staying in the area, and I am interested in practicing full-time sleep medicine. I would like to help improve access to sleep specialists for our community physicians and their patients.
What's one experience from your time as a fellow so far that's been especially memorable or useful for you?
I really enjoy engaging with patients and creating strong therapeutic relationships. Helping patients in areas of their health that can lead to significant changes in their quality of life has been especially rewarding. I recall a patient returning after successful treatment of their sleep disorder and hearing the large impact it made on their life. Moments like this are definitely uplifting.
What do you enjoy most about your work?
Coming into a new field of medicine and being able to focus on the depth of knowledge in this one field has been a welcomed change.
What's the hardest part of your job?
Navigating medicine within the confines of insurance company requirements can pose challenges when trying to provide quality care to patients.
What other passions or hobbies do you have outside of the Department?
I love spending time with my husband and two children. We have a six-year daughter and three-year-old son. Our weekends are always full of activities to keep our children active and engaged. We love exploring new restaurants in the triangle and traveling to see family and friends. I enjoy staying active through working out and running.
.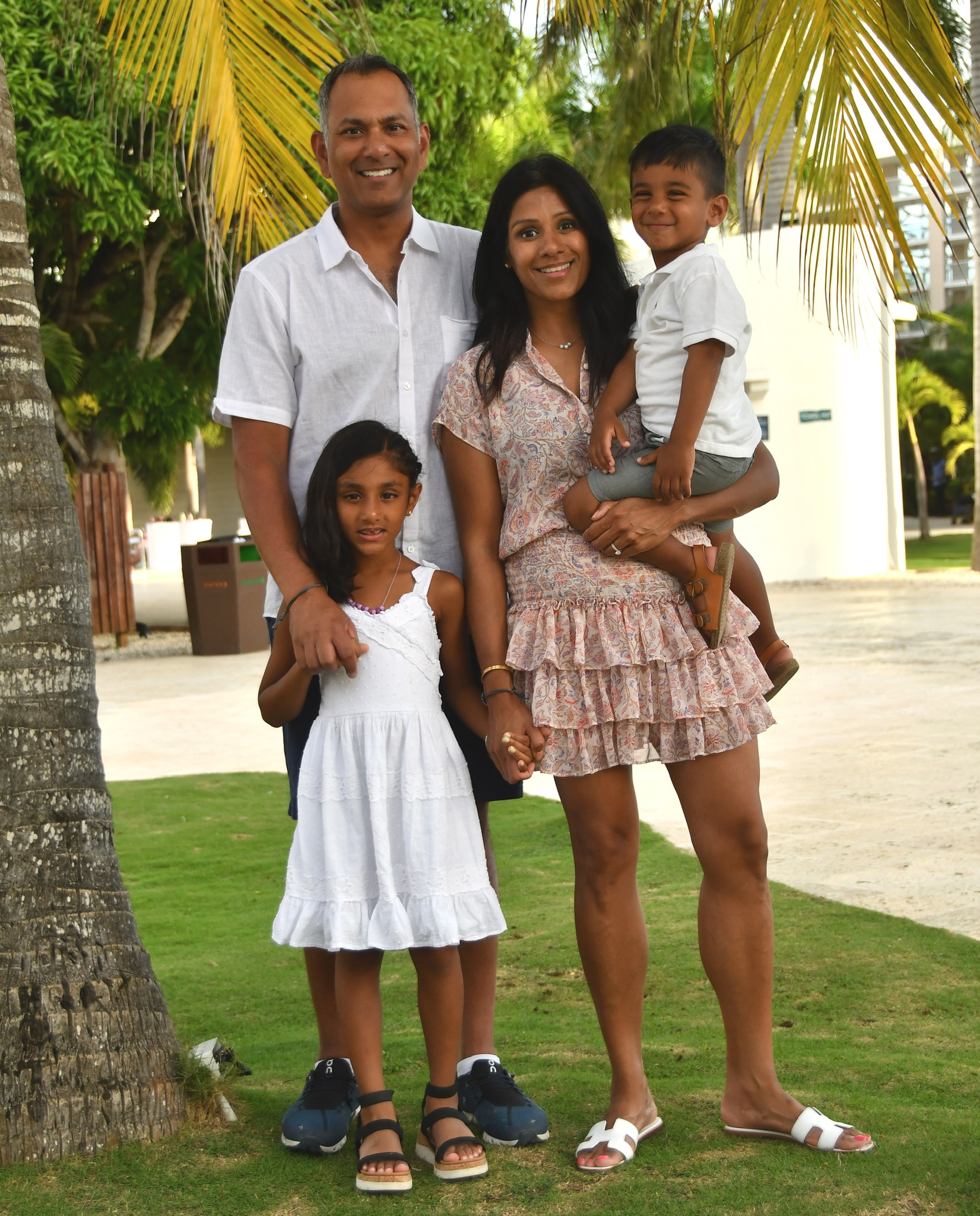 Bansal shared this photo of her during a recent family reunion trip to Jamaica this summer.