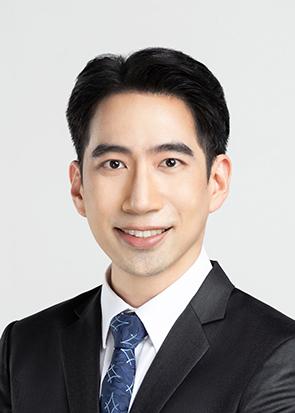 Thapat "Ton" Wannarong, MD, was first drawn to neuromuscular medicine as a medical student, when a neuroanatomy class revealed how the specialty allowed one to localize the case of an injury. That passion grew during Wannarong's residency, and now he is living his dream as one of our neuromuscular fellows. In this week's Spotlight interview, Wannarong talks to us about his hopes for providing clinical care while educating a new generation in neuromuscular medicine. He also discusses a recent study he co-wrote investigating associations statins, peripheral neuropathy, and diabetes, and shares his loves of the outdoors and cooking when he's not at work.
What are your current responsibilities as a neuromuscular medicine fellow? What does a typical day look like for you? 
My primary duties as a neuromuscular fellow are to conduct electrodiagnostic study (EMG/NCS) and see patients with neuromuscular conditions both in clinic and inpatient setting. In the EMG lab, fellows are the key persons to coordinate and conduct all studies. Due to the fact that each patient is quite different, a thorough history and physical examination can aid tailor the study for each of them. 
Our top three most common cases for electrodiagnostic studies are carpal tunnel syndrome, polyneuropathy and radiculopathy. We do our best to answer clinical questions from the referring providers. We also take a consult from the inpatient team, which, most of the time, is for an inpatient EMG/NCS. Our typical day starts at 8.30 a.m. and finishes by 4 p.m. from Monday to Friday. Noon conference is typically held on every Monday. Although we do not have an in-house call during the after-hours, we do keep the pager on for any urgent requests from patients as well as clinicians.   
How and when did you get interested in neurology? How did you decide to pursue a fellowship in neuromuscular medicine in particular? 
To make a long story short, neurologic localization always fascinates me. I recall being mesmerized by the complex brachial plexus diagram in neuroanatomy class in medical school. A few years later, one of my patients had hand weakness due to an unintentional forearm cut. Following a comprehensive examination, the brachial plexus picture came into my mind and helped me identify the anterior interosseous nerve injury. 
I was thrilled to apply what I learned to diagnose my patient accurately. My passion for neuromuscular medicine grew tremendously during my internal medicine residency training in Thailand and neurology residency training in the United States. 
As a neurologist and internist, I have the unique opportunity to provide my patients with comprehensive care since many neuromuscular disorders manifest in systemic diseases and vice versa. For instance, one of my patients was firstly found to have hepatosplenomegaly before being diagnosed with POEMS syndrome. Experiencing similar events from medical school to residency has inspired me to pursue a fellowship in neuromuscular medicine. 
Last year you contributed to a Muscle & Nerve study that found associations between statin, peripheral neuropathy, and diabetes. What were the main findings of that study, and how will that information help us better understand or treat neurological conditions?  
Statins are commonly used to treat hyperlipidemia. However, many patients experience adverse events of statin, which often lead to discontinuation of the medication. Previous studies have suggested an association between statin use and peripheral neuropathy, although the results are inconsistent. Hence, our study aimed to comprehensively investigate this relationship by identifying all available studies and summarizing their results. 
The results are interesting. Across six eligible studies, we found no significant association between the use of statins and the risk of peripheral neuropathy. Neurologists might utilize this information to reassure patients on statins, while investigating other causes of peripheral neuropathy.  
What plans do you have for after you complete your fellowship? If you could have any job in the world, what would it be? 
My long-term goal after the fellowship is to work in academia as a neuromuscular consultant, teach medical students and residents, and contribute to the advancement of the neuromuscular field. If I could have any job in the world, I believe that I would still choose to work as a doctor, and I would also want to be close to my family.
Additionally, I have the dream of establishing a good medical school and participating in novel drug development research. Excellent medical schools will create exceptional doctors, and new drugs will enable the treatment of previously incurable diseases. 
What's one experience from your time as a fellow so far that's been especially memorable or useful for you? 
I had a patient who came in for suspected ALS. After a thorough chart review, physical exam, and electrodiagnostic study, the patient had only muscle fasciculations and did not meet any criteria for diagnosing ALS. We explained to him that he had benign fasciculation syndrome, not ALS. 
At that moment, the patient's stress melted away, and he cried with happiness. We were delighted to be able to correct the diagnosis, but our happiness could not compare to the patient's happiness. I learned from this encounter that I could truly help people and ease suffering by being well-versed in my field.  
What do you enjoy most about your work?
The neuromuscular attendings, technicians, and my co-fellows make a fantastic team here. Working with these excellent people at the Duke division of Neuromuscular Disease is very enjoyable and continues to challenge me to be a better physician every day. I have so far enjoyed waking up in the morning and going to work every day.   
What's the hardest part of your job?
Our EMG lab here is quite busy. Every day, we have between 12-16 patients scheduled for EMG studies. As a fellow, we have learned to work efficiently while ensuring that every study is carried out correctly to provide the best answers to the clinician's questions. Although it was very challenging at first, I think it made me grow up very quickly. With the excellent teamwork, I appreciate and am eager to learn from being a fellow here every day.  
What other passions or hobbies do you have outside of the Department? 
I am an outdoor person. When I have weekends off from work, I like to go hiking in the countryside. There is a true excitement that I find comparable to traveling when I go on a hike and explore a new area. Hiking also gives me a good outdoor workout. As opposed to outdoor activity, my other favorite hobby is cooking. Being away from my home country motivates me to learn how to cook authentic Thai food. I enjoy making new recipes, searching for ingredients, and watching cooking videos on YouTube.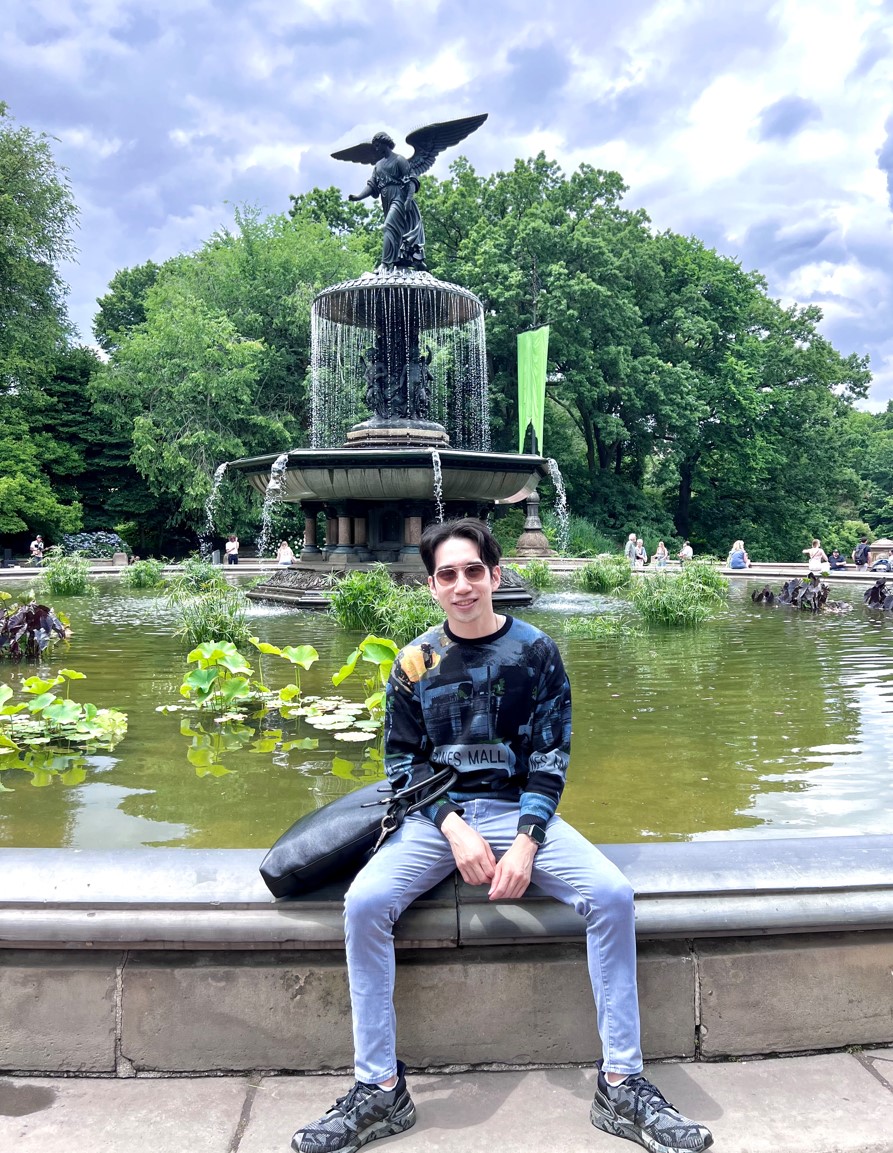 Wannarong shared this photo of a recent visit to Bethesda Fountain in New York City's Central Park.