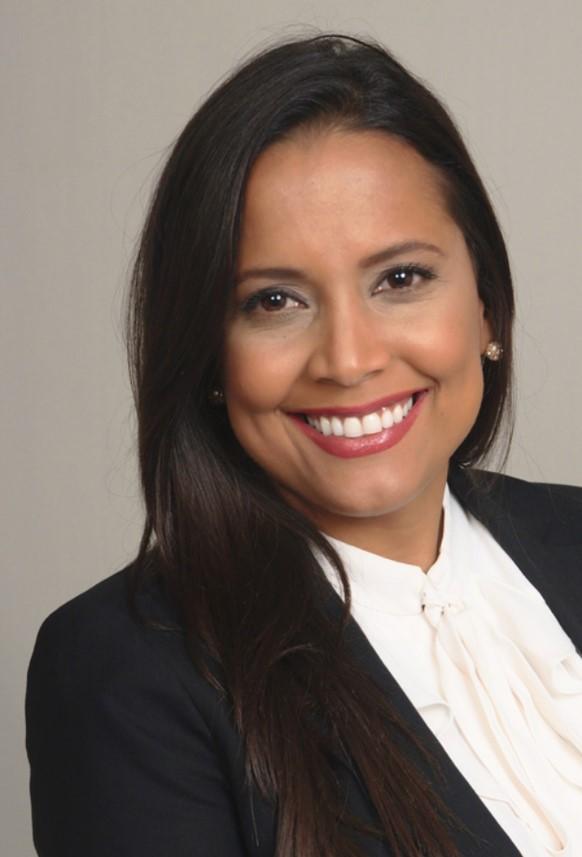 Danelvis Paredes, MD, MPH, felt her first callings to neurology at the age of 15, when she learned about the neurobiology of drug addiction while working at a college laboratory. Later, that interest was cemented after she saw how a neurology exam could elegantly and quickly localize patients' problems. For this week's Spotlight interview, Paredes talks to us about her day-to-day life as a chief resident and how her master's in public health influences her perspective as a clinician. She also discusses her plans for helping patients with neuroimmunological conditions, ideally among underserved populations in Puerto Rico.
What are your current responsibilities as a chief resident? What does a typical day look like for you?
As chief resident, I am responsible for leading major inpatient teams, including the general inpatient service and inpatient consult service. This is a great exposure that prepares you for the soon upcoming journey as a future attending. Leading a service composed of medical students, interns, junior, and senior residents is a great opportunity to continue to improve teaching skills, learn to delegate, and continue to improve clinical decisions on patient care.
We also divide roles among the chiefs. For example, I am one of the chiefs responsible for scheduling the rotations and Q&I. They are good exposure to prepare you as a leader and work on administrative responsibilities.
 How and when did you first get interested in neurology? What disciplines or parts of neurology interest you the most?
I developed an interest in the neurology field very early. It was at the age of fifteen while working in Dr. Maldonado's neurobiology lab at the University of Puerto Rico, a lab focused on understanding the neurobiology of drug addiction. I recall how amazed I was when my mentor explained to me what NMDA receptors were, telling me to imagine the receptor as the lock and glutamate as the key. 
I further confirmed my passion while volunteering as a Spanish interpreter at a NIH clinical center. Even though I would serve as an interpreter for different providers, I remember how fascinated I always was by the neurologic cases, particularly how one could localize where the problem was by a very structured and beautiful neurologic exam. During my journey as a medical student, I tried to keep an open mind, but the calling to neurology was always there. 
I will never forget how amazed I was early during my neurology rotation when I came across a young female patient recently diagnosed with multiple sclerosis who was able to regain her ability to dance again following the initiation of disease-modifying therapy. During her follow-up, she could not contain how grateful and joyful she was. Of course, in neurology, there is not going to be a happy ending in a lot of cases, but knowing that we can contribute even to small portions, somehow, to the quality of life for this community gives me joy and makes the specialty of neurology, a rewarding one.
I am interested in the field of neuroimmunology. I'd be doing a neuroimmunology fellowship at UCSF next year, and I'm very excited about this new journey!
What's one memory or experience from your last year as a resident that stands out, especially to you?
There are many experiences during my residency that I'd always cherish and bring with me. One that I feel most fortunate about is the close relationship with my neurology residency class. Having each other's back and working as a team makes me feel very blessed.
In addition to your medical degree, you have an MPH in biostatistics. What was the focus of your study in this field?
My thesis consisted of a cross-sectional study evaluating the prevalence of Alzheimer's, cancer, heart disease, respiratory disease, high blood pressure, high blood cholesterol, and diabetes according to the participant's residential distance to Shell Oil Company at Yabucoa Puerto Rico. The study showed a potential correlation between cancer prevalence to the distance from the oil company.
How does your education in this area complement your perspective as a resident and future neurologist?
An MPH in biostatistics has helped me tremendously in my current research projects. Also, having a master's in public health gives you a very different perspective when treating patients. One is more aware and has a greater consideration of patients' social and economic barriers, and their disparities.
What plans do you have for after your residency? If you could have any job in the world, what would it be?
In the long term, it is my dream to be able to lead a multidisciplinary center for multiple sclerosis patients and patient's suffering from other neuroimmunology conditions, where one could provide quality care that focuses on a holistic approach to patient care. I would like to bring back what I learned at Duke to my home of Puerto Rico, since there is such a need for physicians and neurologists, particularly in underserved communities.
What other passions or hobbies do you have outside of the Department?
I love dancing! particularly salsa dancing and other Hispanic dance styles like bachata, merengue, bomba, and plena.
Interestingly, when I moved to Durham, I discovered blues dancing! And since living in the area, I'd go blues dancing with friends. It is a lot of fun and a great opportunity to meet other people and learn about their culture.I also like to play tennis(I am not good, but I enjoy it). More recently I've been trying to learn French.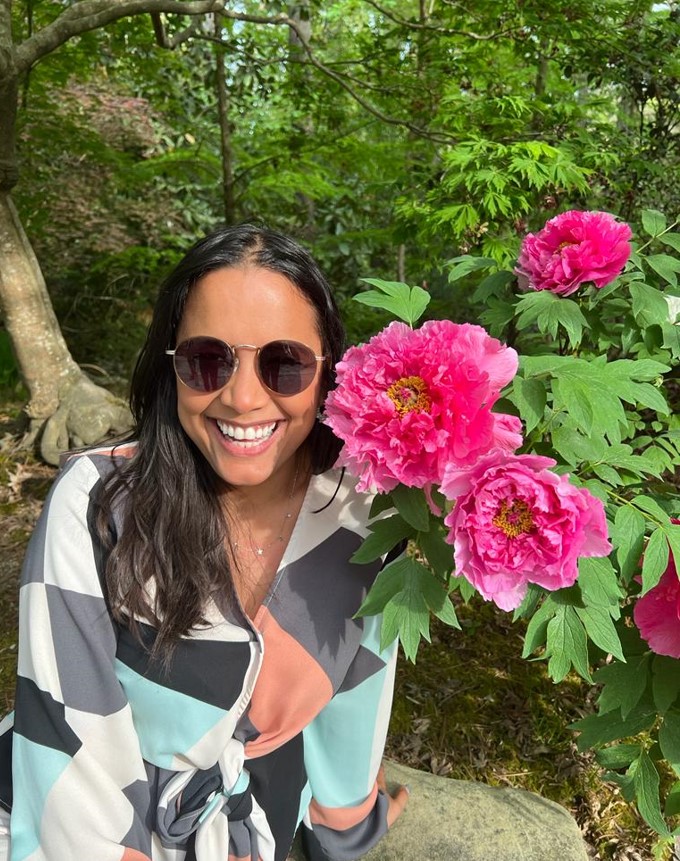 Paredes shared this photo from a recent visit to Duke Gardens.