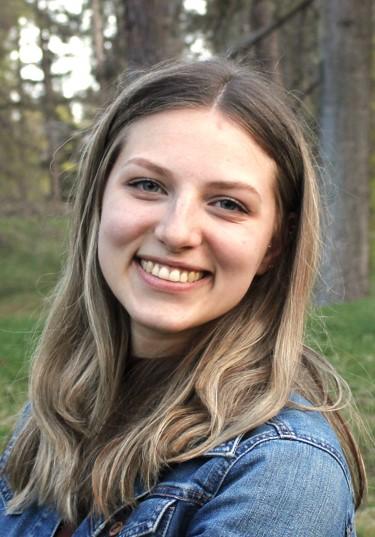 This week's Spotlight interview shines on Clinical Research Coordinator Alexis Schuettke. In this interview, Schuettke talks to us about her many roles helping to coordinate studies on idiopathic hypersomnolence, status epilepticus, and delayed sleep-wake phase disorder. She also talks to us about the joys and challenges of her work and enjoying making art, riding her bike and playing clarinet and piano when she's not at Duke.
What are your current responsibilities in the Duke Neurology Department? What does a typical day look like for you?
There are many aspects to my role as a clinical research coordinator. There is patient recruitment for the studies which involves chart review, contacting patients and potentially making flyers. There's also working with patients throughout the study to make sure they qualify and are not reacting negatively to the drug. I process labs and ship them to their appropriate facilities. During study visits I administer questionnaires and perform data entry afterwards. This is a snippet into the job. My studies are just now starting to be up and running, so I previously shadowed other coordinators with their patients to better understand the process of clinical trials.
What research projects are you currently involved with, and how will those projects help us improve our treatment of understanding of neurological conditions?
Currently I am the primary coordinator for a sleep study involving patients with idiopathic hypersomnolence. It is looking at a drug used to treat other sleep disorders and testing its efficacy with IH. I am also the backup coordinator for a study on status epilepticus to find another treatment for it as well as another sleep study for patients with delayed sleep-wake phase disorder.
What do you enjoy most about your work?
I enjoy conversing with my other coworkers and not only getting to know them better as people but also learning about the various studies that they are coordinating. There are so many methods that are being tested that one would never know about. Before working here I did not realize all the research that was going on and that it encompassed so many disorders/conditions. It is also wonderful to know that this research will eventually help people live better and more fulfilling lives. It makes me feel like I am making a difference in one's health.
What's the hardest part of your job?
The hardest part for me is not knowing what the external labs are looking for. I ask a lot of questions and want to know everything like why tubes have to be spun a certain way or why some tubes have something added to them, which is not explained in the lab manual we get. It is difficult not knowing the whole picture and also what they are finding.
What other passions or hobbies do you have outside of the Department?
Outside of work I love to do art in many different mediums. Right now I am working on some colored pencil pieces as well as a wood burning piece. I like to get outside and go on bike rides and hiking. Music is also a really big part of my life especially since I play clarinet and piano.
Do you have a photo of yourself in a non-work setting that you can share?
Here is a photo of Spike and I. Spike is the mascot of Gonzaga University which is where I attended college.