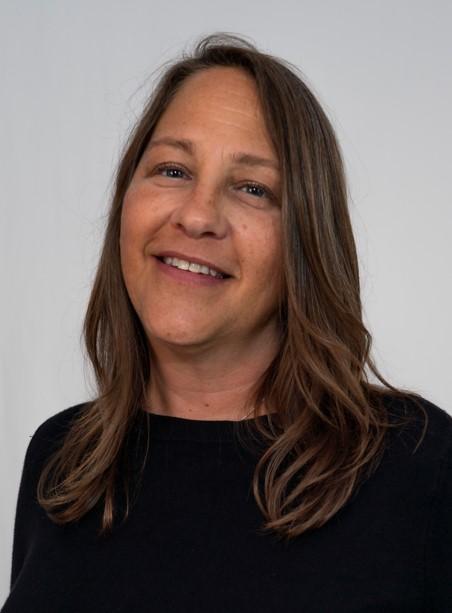 For almost eight years, Debbie Dahnke, RN, worked in the Duke University Hospital's neuro step down unit, helping some of the most intensely injured patients in DUH transition from neurocritical care to the next stage of their medical journey. Now as one of our research nurse coordinators, she's helping to enroll and care for patients involved in our clinical trials for multiple sclerosis (MS) and status epilepticus. For this week's Spotlight interview, Dahnke talks to us about how a friend with MS inspired her to become a nurse. She also talks about what she enjoys about being involved with clinical research and shares what studies she's most excited to be a part of.
What are your current responsibilities in the Neurology Department? What does a typical workday look like for you?
I am the research nurse coordinator for MS studies and one inpatient status epilepticus study. I work closely with the PIs to ensure we are enrolling the appropriate participants, scheduling the multitude of tests, confirming that we have gathered all the necessary details, and most importantly ensure that our participants are safe, informed, and cared for.
How many studies are you currently involved with? What's the focus of one (or more) of these studies that interests you in particular?
I have 3 MS studies that I'm working on at the moment. MSPT is a tablet-based study in which the participant answers questions and performs tasks on an ipad-like table; DUOC for MS that is based out of the Marcus Cellular Center for primary progressive MS (PPMS) and involves the intrathecal administration of lab-manipulated cord blood cells; and BEAT-MS for patients with Relapsing Remitting MS (RRMS) that, depending on randomization, could get an Autologous Hematopoietic Stem Cell Transplant (aHSCT) or best available therapy.
Marinus RAISE is an inpatient status epilepticus study in which the patient in the neuro ICU meets specified criteria receives either drug or placebo.
All of the studies interest me but if I'd have to narrow it down, the BEAT MS study is fascinating, complicated, and exciting when the participant receives a cutting-edge stem-cell treatment and you can see the difference in the patient's MS symptoms 6 months later. And while we haven't actually enrolled anyone in RAISE, I look forward to the adrenaline rush I expect due to such a fast-paced schedule of events. If I miss anything from working inpatient, it's the adrenaline rush.
 
What were you doing before you came to your current position, and how does that work compare to what you're doing now?
For almost 8 years, I was a nurse on what is now 9DCT – Neuro stepdown. For the last 2 of those years, I was one of the Clinical Team Leads. This is a leadership role that supports both patients and staff. I enjoyed my time as an inpatient RN and in leadership, however my role as a CRNC allows me to focus on very specific tasks and build strong relationships with the participants of the studies. As well, I now have my weekends and nights back – which helps support my work/life balance!
You recently received a MEDSURG Nursing Clinical Practice Writer's Award for your article, "Using a Behavioral Response Team on Non-Psychiatric Nursing Units." How did you first get involved with this project, and what were the main findings of your article?
As a nurse on the neuro floor, we encountered many patients who suffered from encephalitis, intractable pain, and patients and families who were scared and confused – especially with COVID. Since RNs are on the frontline, the patients and families frustrations are often directed at them.  Many RNs respond to such behaviors as "it's just part of the job." That shouldn't be.
In my final semester of my BSN program, I was tasked with researching and writing a paper about something I was passionate about – protecting staff from incidents that could be modified with assistance. Just like non-ICU units who utilize rapid response teams (RRTs) to aid when a patient is medically deteriorating, a Behavior Emergency Response Team (BERT) could be utilized to support staff when a patient is psychologically deteriorating.
Interestingly, a few months back, Duke started a team that does just that. I am so happy Duke is taking the initiative to ensure staff, patient, and family safety and well-being. I am doubtful my article had anything to do with Duke's initiative, but it's nice to know I was on the right track!
What do you enjoy most about your work?
One of the most amazing friends I ever had the pleasure of knowing had suffered a very progressive MS course. Her kindness, compassion, and strive to serve others motivated me to become a nurse when I was 42 years old (you can teach old dogs new tricks, right?). Sadly, the day before I started my first nursing position, she passed away. To come full circle and work with MS patients is inspiring and helps to keep her memory alive. As well, I love the connection I have made with participants, their families and the staff of the various units and clinics I encounter. I also love the fact that I am doing something that can directly and positively affect those that live with MS and, hopefully, help those that have not yet been diagnosed.
What's the hardest part of your job?
Telling a hopeful patient that they do not qualify for one of the studies. Everyone wants to be cured, or at least stop progression of disease, but the criteria can be especially stringent. This makes me sad – I want to help everyone!
What plans do you have for the future? If you could have any job in the world, what would it be?
Any job? Not sure I can answer that right now – I really do love what I'm doing. However, if you want to know where I'd like to be in 10-15 years or so, it would be traveling through the country with my husband, Chris, in an RV to find the best place(s) to retire.
What other passions or hobbies do you have outside of the Department?
My children are now young adults (24yo & 21yo) and are starting their own lives. Now that my husband and I are "empty nesters," - and more importantly now that COVID has become more manageable, we love to see live music. In fact, we have volunteered to work Farm Aid this year and are so excited to be a part of a fantastic organization and see awesome music.