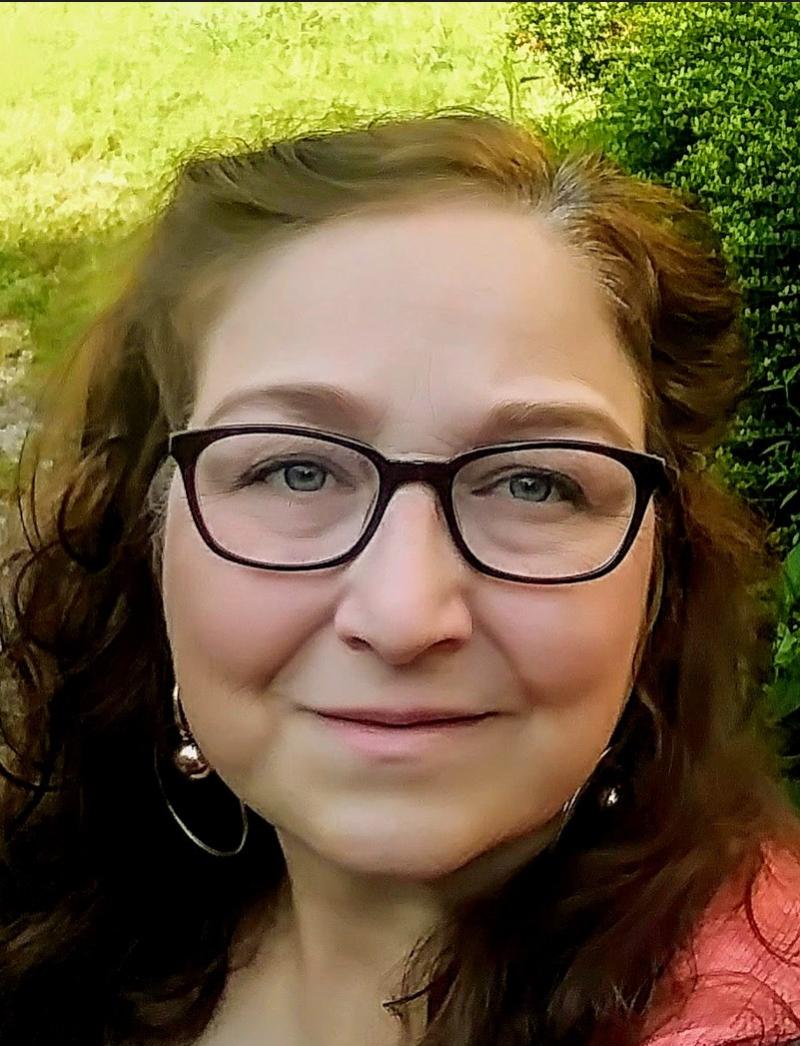 While Dellila Hodgson's primary duties involve overseeing experiments in the lab of Ornit Chiba-Falek, PhD, Hodgson considers herself a teacher at heart. So when Hodgson saw an opportunity to teach local middle school students about translational neuroscience through the Duke BOOST (Building Opportunities and Overtures in Science and Technology) program, she jumped at the chance.
For this week's Spotlight interview, Hodgson talks to us about her work helping to research potential new gene therapies for Alzheimer's disease and other neurodegenerative conditions. She also talks about enjoying seeing the visiting BOOST students realize that science just might be fun and enjoying connecting with her own family outside of Duke.
What are your current responsibilities in the Neurology Department and Chiba Falek lab?
My position in the Chiba-Falek Lab is Lab Analyst II also considered Lab Manager. I assist both sections of her lab (wet and dry) and consider my main role to help all the rest of the lab members in solving any problems they have to help the lab run smoothly, be it with basic ordering to making sure safety training has been met.
What does a typical workday look like for you?
My day usually starts with emails and checking on orders or assisting where needed with experiments, followed by research and paper reading. Lately, I have been looking for an undergraduate for our lab through the Muser program and have been reading resumes.
What projects are you currently working on in the Chiba Falek lab, and how will they help us better understand or treat Alzheimer's disease or other conditions?
Currently I am working on single cell nuclei extractions to better understand neurodegenerative diseases in different age groups in order to find gene therapies that might help early on before the diseases get too bad. I am also working on in vivo validation in mice of an all-in-one AAV-delivered epigenome-editing platform: therapeutic implications for neurodegenerative disorders with the Kantor Lab.
What were you doing before you came to the Neurology Department, and how does that job compare to your current work?
Before coming to the Neurology Department, I worked as a lab manager at North Carolina State University (NCSU). The only real difference from working at NCSU vs Duke is that my experimental model changed from poultry to mice/human. Both jobs gave me the opportunity to teach and help lab members, graduate students, and undergraduates. I am a teacher at heart. I love research, and I find results exciting and love discussing them and how they might answer a question.
Earlier this summer you participated in our annual visit with students from the BOOST (Building Opportunities and Overtures in Science and Technology) program with an interactive lesson on translational neuroscience research. What did you enjoy the most about that visit?
The BOOST program was so much fun and to see the kids light up when interacting with the mice was perfect. For the middle school students, this was an opportunity to see science at work and realize that it just might be fun.
What do you enjoy most about your work?
I enjoy the interaction with my colleagues the most. I enjoy troubleshooting problems, be it with a protocol or just discussing results to understand the science better.
What's the hardest part of your job?
The hardest part of my job would be understanding some of the concepts enough so that I can help most efficiently. I have found I am back in school reading research papers and watching videos to learn the newest techniques that I am unfamiliar with. But it is always good to continue learning.
What other passions or hobbies do you have outside of the Department?
Outside of the lab, my passion is my family. I have one daughter that is still living with me and two boys that are grown with their own families. I really enjoy my grandkids. I love visiting my brothers and sisters in California.