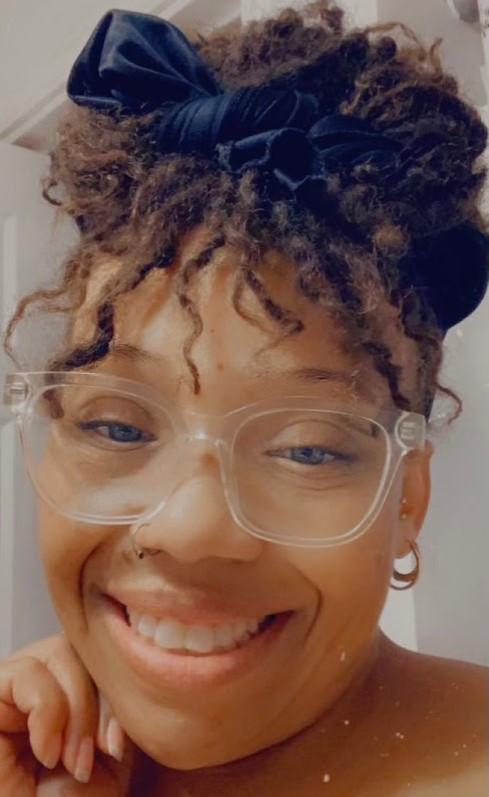 Today is National Women Physician's Day. This day was marked to honor the birthday of Elizabeth Blackwell, the first woman allowed to enter medical school in the United States. Despite being forced to sit in separately in lectures, being excluded from labs, and facing other forms of discrimination Blackwell graduated first in her class in 1849, and went on to a long and distinguished career, improving physician handwashing, opening the New York Infirmary for Women and Children, and training nurses for Union hospitals during the Civil War. You can read more about Blackwell and her many accomplishments here.
In honor of what would be Blackwell's 202nd birthday, this week's Spotlight interview shines on our own Elizabeth Blackwell, an infusion coordinator at our multiple sclerosis (MS) and neuroimmunology clinic. Blackwell talks to us about her work helping patients with MS and other conditions obtain and learn about their medications. She also discusses her hopes for expanding patient access to new MS medications this year, the joys of helping patients receive treatments, and enjoying reading, candlemaking, and time with family when she's not at Duke.
What are your current responsibilities in the Neurology Department? What does a typical workday look like for you?
My responsibilities in the Neurology Department are an infusion coordinator. I mostly serve the multiple sclerosis community but I'll lend a helping hand to anyone that would ask. Depending on the person's residency, my job is to obtain a site of care within a 50-mile radius. I prepare new orders and renew orders for various IV peripheral medications. 
Once orders are signed and faxed, I go to the phone lines. I call the appropriate patient's insurance company to initiate a prior-authorization for medication and or the designated site. I let drug companies for some of the medications that we dispense know when our patients are scheduled and currently on treatment, and when they discontinue treatment. If a patient is struggling to afford a drug, I will also help sign them up for various programs to provide financial assistance.
What are your long-term career plans? If you could have any job in the world, what would it be?
My long-term career plans are to learn more about multiple sclerosis medications and teach the community about it! I want to excel in the infusion coordinator position, especially considering that I am the first one in this position. I would also one day like to become an author.
If I could have any job in the world, however, I would be a doctor.
What do you enjoy most about your work?
What I most enjoy about  this job is seeing and hearing that I had a hand in the patient's treatment plan.
What's the hardest part of your job?
The hardest part of my job is telling my patients that they have to continuously wait to have their treatment.
What's one new thing you're hoping to do in 2023?
One new thing I'm hoping to do this year is to get a new infusion drug (Briumvi) approved and then educate patients about it here at Duke.
What other passions or hobbies do you have outside of the Department?
Some of my recent passions have been writing, reading, and my candle business. My hobbies are making candles, reading books, watching children, DIY projects, spending time outside and cruising.