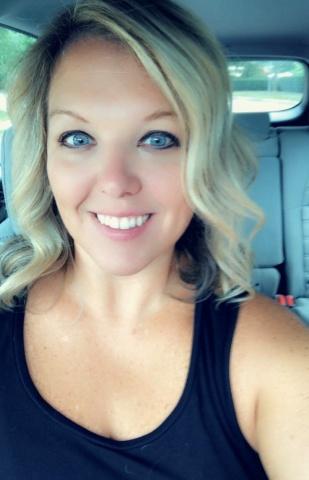 In addition to the development and administration of a potential therapy and following participants over time, every clinical trial also has a complex set of budgeting and financial concerns. Jillian Deignan, our finance practice manager, makes sure these issues are handled accurately, promptly, and completely for our Department. In this week's "spotlight" interview, Deignan talks to us about how her current job compares to her previous work in the Department of Pediatrics, and the highs and lows of her work.
What are your responsibilities within the Neurology Department? What does a typical day look like for you?
I am the finance practice manager for the Neurology Department. A typical pre-COVID day would be going to my office at the second floor of our Morreene Rd clinic and getting busy to do the financials for all clinical trial-related studies. Now I just go upstairs to my spare room, now office! 
How has the COVID-19 pandemic affected your work? What's one helpful resource or strategy that's helped you compensate?
COVID-19 has not affected my work. If anything I feel like it's brought me closer to some team members because I'm communicating better and closer with some people. Zoom has been a great tool at compensating to get things done just like I was back in the office.
How did you decide to come to the Neurology Department? How does your work here compare to your previous work in the Department of Pediatrics?
I met Mindy McMcasters (the FPM before me) in some training classes and she mentioned the opportunity to advance and to come to Neurology. My current work is similar to my previous job in Pediatrics, but the dynamics of the CRU is different. Neurology is smaller than Pediatrics and so I am now more able to make a connection with the PI's and coordinators where in Pediatrics I was in an office with all Admin and didn't know who I was really working with. 
What do you enjoy most about your work?
I enjoy being able to be a part of a great team and knowing my small part plays with the bigger picture and helping out patients when they do a clinical trial.
What's the hardest part of your job?
The hardest part of my job is when things get super busy I can get caught up on one area of my job and not seeing the big picture.
What's one thing you wished more people knew about your work?
That's a tough question to answer!  But I would say that there's more to the finance practice manager position than just collecting checks. I do a lot behind the scenes along with other team members that help the study get up and going and to see the study to the end.
What other passions or hobbies do you have outside of the Department?
My hobbies are DIY projects around my house, currently renovating my kitchen so that's been a priority. And also spending time with my basset hound, Porkchop!!