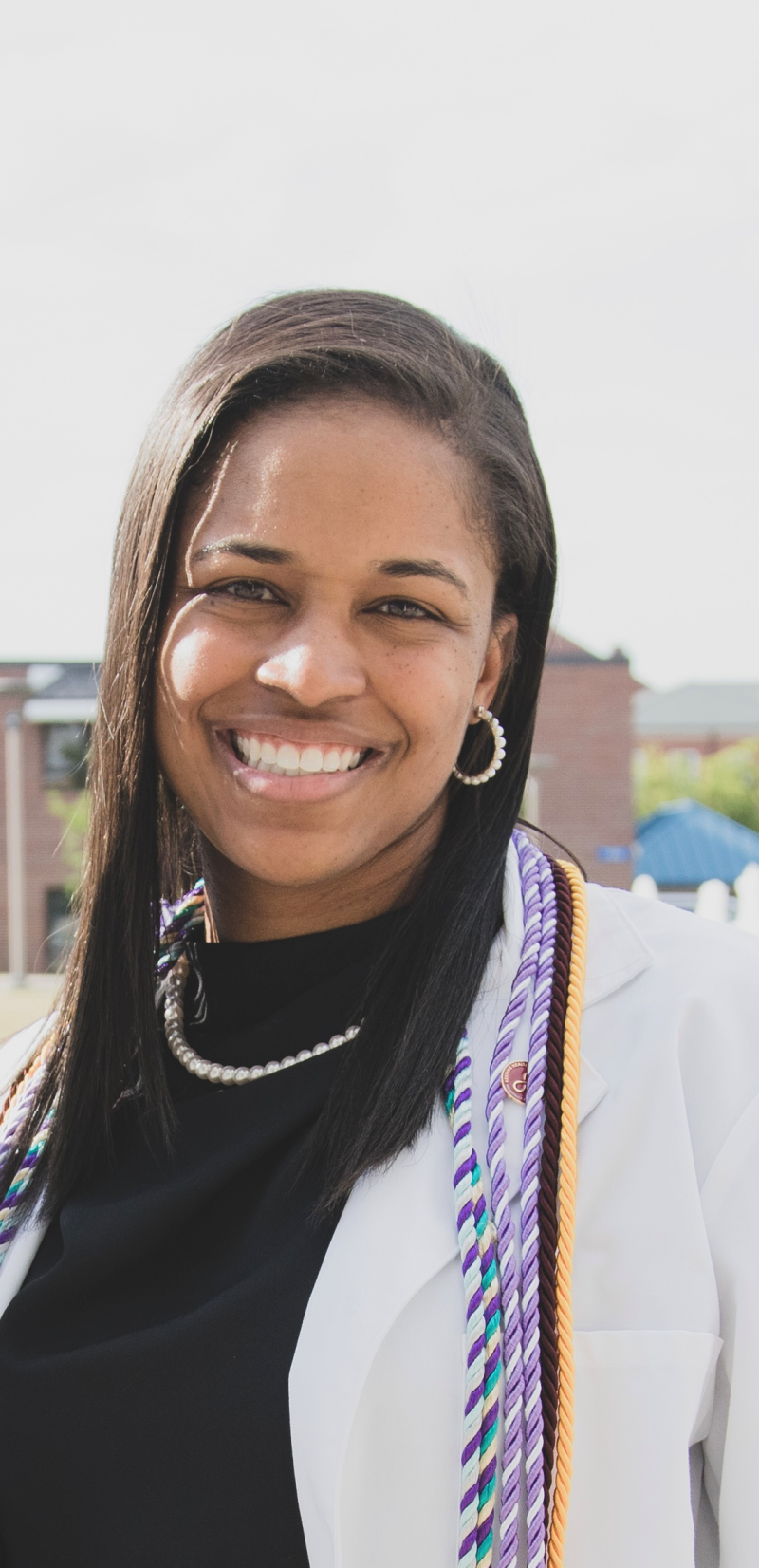 Neurocritical care units (Neuro ICUs) have to be equipped to help patients with complex, urgent conditions or injuries at a moment's notice. Joi Chrishon, the subject of this week's Spotlight interview, helps make that care happen within the Neuro ICU of Duke Central Tower. Chrishon talks to us about how she works to provide total care to each of her patients while also making their (and their families') life less stressful. She shares how her patients make a difference in her life as well as her hobbies of soccer and walking her new dog Melo when she's not at Duke.
What are your current responsibilities in the Neuro ICU of Duke University Hospital? What does a typical day look like for you?
As a Neuro ICU nurse I care for patients who are recovering from various neurological conditions including strokes, spinal fusions, tumor resections, traumatic brain injuries, and other injuries. In the Neuro ICU we as nurses perform frequent neurological assessments on our patients to monitor for any changes in their neurological status. Depending on the patient's primary diagnosis depicts the frequency in which we perform our neurological assessments.
How did you decide to pursue nursing, and what brought you to Duke's neuro ICU?
I chose nursing because it provided me with a career that allows me to help and care for others while offering the opportunity to grow in the profession. The Neuro ICU at Duke is top tier and I chose to work here because I wanted to work with the best and be a part of a culture that strives for success every day.
What do you enjoy most about your work?
What I enjoy most about work is that I can provide the best total care and do everything in my power to take a very challenging time in a patient/family's life and make it less stressful.
What's the hardest part of your job?
The hardest part about my job is the uncertainty. The neurological system can be repaired in the same manner to treat the same disorder but each patient will recover differently, there is no guarantee they will all have the same outcome.
What's one thing you wished more patients and their loved ones knew about their stay at the Neuro ICU?
I'd like the patients and their families that visit the Neuro ICU to know they have a lasting impact on all of us on the unit.
You shared a photo of your dog Melo for our pet photo contest. How and when did Melo join your family? How would you describe Melo using only three words?
Melo was a bit of a spontaneous COVID pup my partner and I rescued in February of 2021. He is energetic, spazzy, and loving.
What passions or hobbies do you have outside of Duke?
I am a big sports enthusiast, especially soccer. Outside of work I'm usually working out or walking Melo.