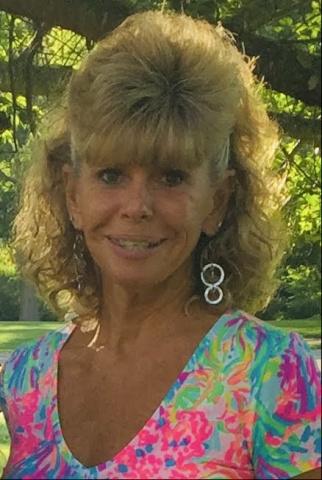 Kim Foreman first came to Duke in 2007 as a medical secretary for the then-division of Neurosurgery. Now, 15 years laters she's managing the credentialing for new faculty and advanced practice providers (APPs) across our three hospitals as well as attendance for our biweekly employees. For this week's Spotlight interview, Foreman talks to us about her work, the growth and changes she's seen since she came to Duke, and enjoying time with family in Myrtle Beach and West Virginia when she's not at Duke.
What are your current responsibilities within the Neurology Department? What does a typical day look like for you?
My current responsibilities are managing credentialing for new faculty and APP hires at DUH, DRH and DRAH. I manage the status of pending requirements to assure that credentialing is completed in a timely manner for hire date, manage reappointments for Neurology faculty & staff, assist with faculty evaluations and other departmental projects. I also edit API time and attendance for all of the biweekly employees in the Department and assist other administrative personnel.
A typical day for me is approving time and attendance, following up with the CVO and providers to make sure that forms, licenses and other pertinent information is being completed and updated in a timely manner, responding to emails, updating credentialing & onboarding checklist for tasks completed and handling anything unexpectedly that may arise.
What were you doing before you came to the Neurology Department? How does it compare to your current work?
I started working at Duke in 2007 as a medical secretary in Neurosurgery and in 2008 I started working as a staff assistant in Ob/GYN until I moved to Neurology in 2013.
My responsibilities were managing the clinic schedules and scheduling surgeries for numerous providers in all of my previous positions. I also managed clinic schedules for four providers in Neurology prior to becoming the credentialing coordinator.
This year will mark your 15th anniversary of working at Duke. What's the biggest change that you've noticed at Duke since you first came here?
I have seen a lot of changes at Duke since I started working at Duke and the biggest changes I have noticed are all of the additional clinics, facilities, and providers that have been made available for faculty, staff, and patients. It is amazing how much Duke has grown over the years and to be a part of it.
What do you enjoy most about your work?
I get to work with new faculty members and APP's and assist current faculty and staff with credentialing and other issues that may arise to assure accuracy in completion in a timely manner.
What's the hardest part of your job?
With the many changes that occur daily/monthly in the credentialing process with the CVO, making sure that everyone has the necessary information obtained and updated to avoid any delays or other issues with their credentialing.
What other passions or hobbies do you have outside of the Department?
I enjoy spending time with my four grandchildren (Lily-3 ½ years old, Gunner-2 years old, Lucy-1 ½ years old and Axel-9 months) and my family. I enjoy going on cruises, spending time at North Myrtle Beach and West Virginia. I also enjoy doing projects in my yard.