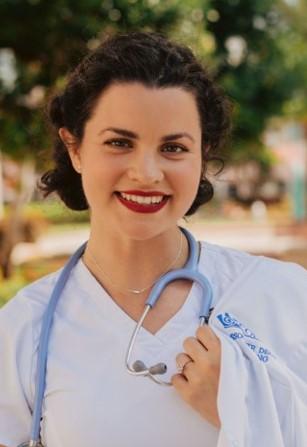 This week's Spotlight interview shines on Samantha Lowenberg, a registered nurse at our Morreene Road Clinic. Lowenberg talks to us about the joys and challenges of her work helping patients with ALS, dementia, and other conditions. She also shares her hobbies of painting, playing music, and traveling when she's not at Duke.
What are your current responsibilities within the Neurology Department? What does a typical day look like for you?
I am a registered nurse here at the Morreene Road Neurology Clinic. I complete an initial intake of patients, draw labs when necessary, assist in procedures, administer medications when ordered, and much more. We also manage a patient message portal where patients request medical advice and refills of their medications.
What were you doing before you came to the Neurology Department? How does it compare to your current work?
Before I worked at Duke, I was living in South Florida working in politics. Long story short, this is very different work now! I enjoy both fields for different reasons.
What do you enjoy most about your work?
I enjoy helping others achieve greater control over their health with every visit they attend here. Our clinic uses a multi-disciplinary approach to caring for certain specific patient populations, such as dementia and ALS. We work directly alongside social workers, physical and occupational therapists, and other specialists to help patients achieve the highest quality of life when they are home with their families. We also teach them how to properly use their medications, how to safely ambulate, and where to go should they need specific immediate care.
What's the hardest part of your job?
Staffing is an issue across all of healthcare right now and this clinic is no exception. Thankfully, I work with very hard-working individuals, and we manage the best we can.
What's one thing you wished more patients (and their loved ones) knew before coming to our Morreene Road Clinic?
Our clinic is growing rapidly with new providers and patients- your patience is appreciated as we manage an increasing load of patients and strive to provide quality care to all.
What passions or hobbies do you have outside of the Neurology Department?
I love to paint, cook, and play my guitar or violin. I also enjoy traveling and engaging in discussion on current events and religion.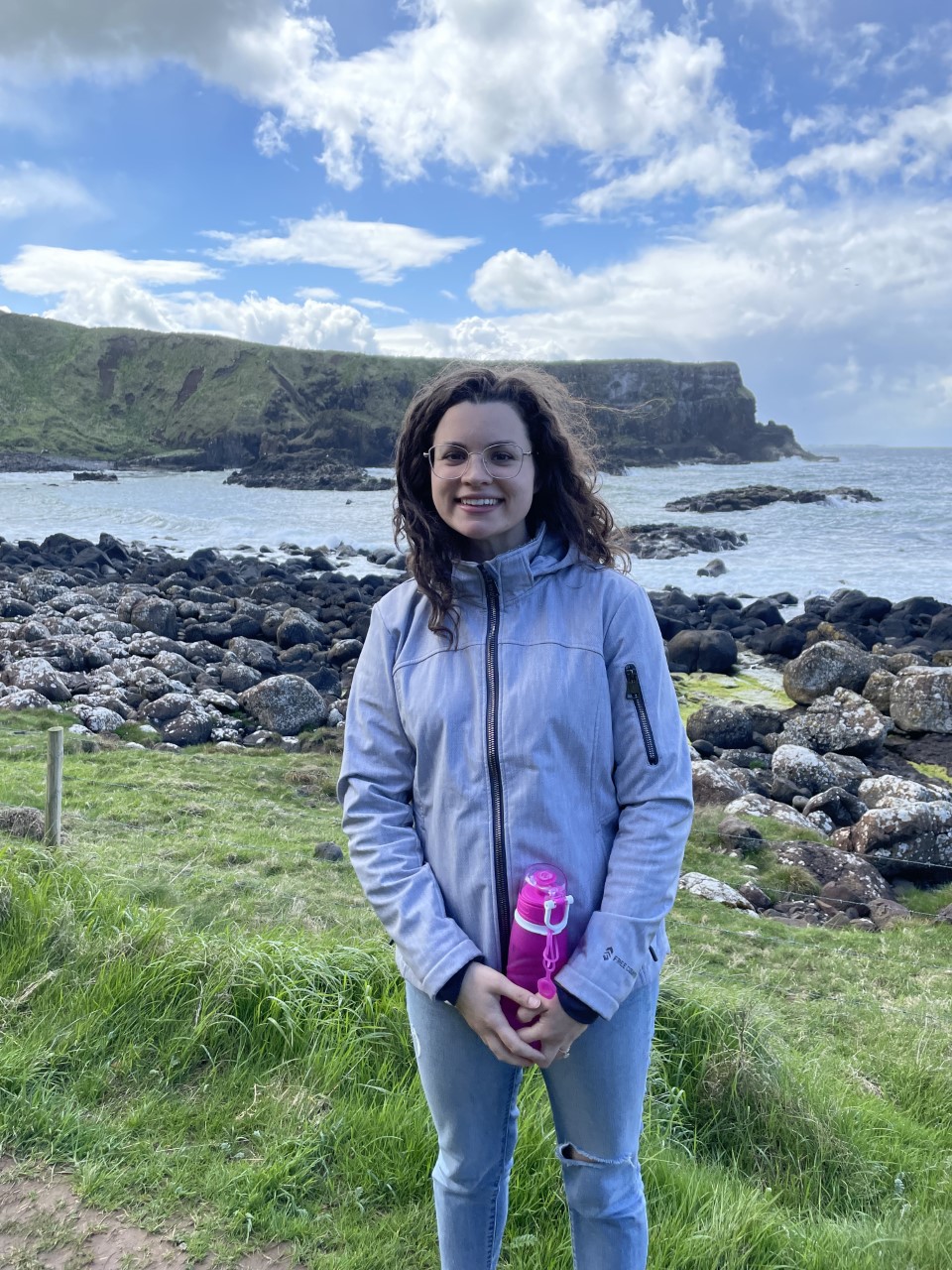 Lowenberg poses during a recent visit to Giant's Causeway, Northern Ireland.