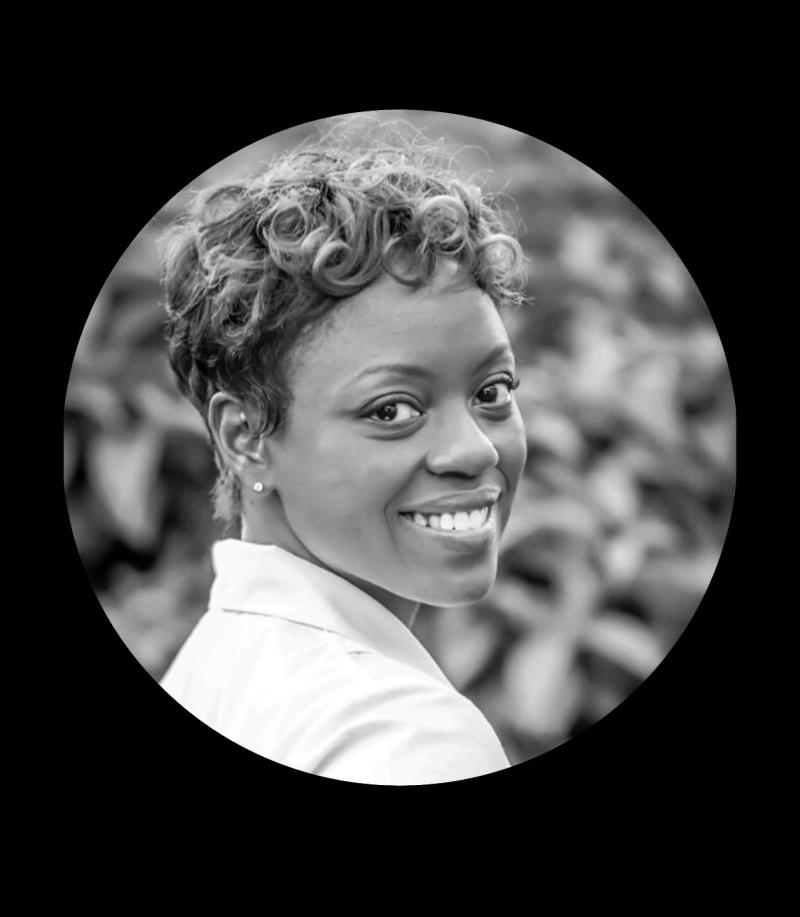 Managing the nursing staff, projects, and schedules for the Neuro Intensive Care and Step Down Units in Duke University Hospital (DUH), brings personal and logistical challenges on a daily basis. Luckily, Tamara Williams, Assistant Nursing Manager for this area, brings with her more than a decade of experience in hospital operating rooms and the U.S. Navy. 
For this week's Spotlight interview, Williams talks to us about her work onboarding new staff and filling in as a registered nurse where necessary in Duke Central Tower's 9th floor. She also shares how her experience as a Senior Chief in the Navy prepared her for this work, shares the joys and challenges of her current position, and describes her beloved  Shih Tzu Lila B. Williams in just three words.
What are your current responsibilities at Duke University Hospital? What does your typical day look like?
I currently work as the Assistant Nurse Manager on 9 DCT! For a typical week, I spend 50% of my week ensuring proper onboarding of new staff, enforcing quality improvement projects, preparing and supporting pilot programs, training staff, and serving as a support to the unit manager. The other 50% of my week, I staff patients as primary RN, charge RN, preceptor or whatever the unit needs.
What were you doing before you came to this position?
Before this leadership role, I began at Duke as a newly graduated RN. Before that, I worked as a surgical technician at UNC Hospital. Before that I was a nuclear electrician in the U.S. Navy (I retired in 2018).
How did you decide to switch careers to nursing, and what made you choose Duke Central Tower?
I always wanted to work in healthcare. The Navy offered a college fund and educational assistance so I enlisted at age 17. At my 11-year mark in the military, I transitioned from active duty to the Navy reserves and obtained my associate's degree to work as a surgical technician. While working as a surgical technician, one of my duties was to show RNs how to scrub into surgery and use aseptic technique. This encouraged me to go back to school to eventually become an OR nurse. 
I interviewed and was hired by Duke at a career fair while still in undergrad at NCCU. Since many of the OR nurses that mentored me had bedside nursing experience, previous plans were to work at the bedside for only a couple of years and go back to the OR. I interviewed with 9DCT (then 4100 Neuroscience) and have been here for almost 6 years now. 
How does that work compare to what you're doing now?
I feel that the work I do now is still very challenging. I was a Senior Chief in the Navy which I believe prepared me to serve as a leader, mentor, counselor, and teacher to staff here at Duke.
What do you enjoy most about your work?
I would say the comradery. Times in healthcare are still hard and sometimes overwhelming, but when you have great teammates, it makes it worthwhile.
What's the hardest part of your job?
Work life balance!…. Period! 
Your photo of Lila B. Williams recently won our Departmental pet photo contest. How did Lila come to your household, and how would you describe her in just three words?
I "buttered" my husband up for over a year begging for a dog that matched the temperament of our household. I was on a waiting list for a purebred Shih Tzu for about 6 months. She came to us at 10 weeks old and now she's two! I'd described her as lovable, laid-back and friendly!
What other passions or hobbies do you have outside of the Department?
I enjoy spending time with my family and friends, cooking new recipes, shopping, traveling and pretending to nap while catching up on Netflix.