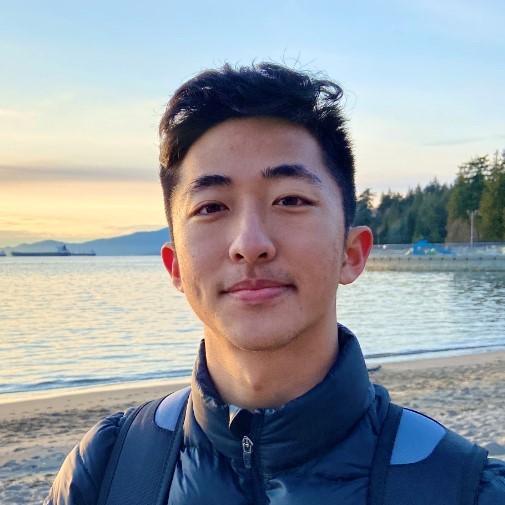 This week's "spotlight" interview shines on Gene Moon, an undergraduate student working in the lab of Carlene Moore, PhD, who recently received a fellowship to continue his research throughout the summer of 2021. Moon talks to us about his work culturing trigeminal nerve cells and performing Western blots and how it may help us understand more about potential therapies for migraines. He also shares how he decided to study neuroscience at Duke, his hopes for taking time to learn about our health system before starting medical school, and looking forward to trying restaurants and new cuisines ones the COVID-19 pandemic is over.
What are your current responsibilities within the lab of Carlene Moore, PhD? What does a typical day look like for you?
A large part of my current responsibilities is culturing the trigeminal nerve cells that we isolated from laboratory mice. Most of the experiments that I perform utilize these cultured neurons and tissue collected from the laboratory mice. A typical day usually consists of either preparing for or conducting calcium imaging or Western blots. I also spend time planning these experiments and monitoring the quality of the neurons! 
How and when did you first get interested in neuroscience? Is there a particular area you're most interested in?
I was first interested in neuroscience when I learned about neurons for the first time in middle school or high school. I remember being in disbelief when I learned that action potentials and the absence of action potentials were responsible for nearly everything that goes on in our brain. The idea that complex processes such as thought and learning are generated from combinations of action potentials among billions of neurons was fascinating to me, which is why I decided to major in neuroscience at Duke. While I have come to realize that we are a long way away from relating individual neurons to the generation of complex processes such as thought, I hope that cognitive neuroscience can continue to integrate more elements from neurobiology into its research to help provide a fuller understanding of the processes of our mysterious brain!
You recently received a Summer Neuroscience Program fellowship to continue your work over the summer. What will be the focus of this work, and how will it help us better understand or treat neurological conditions?
I am extremely excited to stay in Durham this summer and continue my research! The focus of my work in the summer will be the extension of my Independent Studies Project for this semester. Currently, Dr. Moore and I are trying to understand the mechanism by which compound B acts on the trigeminal ganglia to relieve the symptoms of migraines. We are performing in vitro studies at the moment, but we hope to transition into in vivo studies by the summer once we get a better idea of the proteins and pathways that are involved. Ultimately, we hope the research can bring greater insight into developing more effective treatments for migraine symptoms.
What plans do you have for after you complete your undergraduate degree? If you could have any job in the world what would it be?
I am currently interested in going into medicine, and I would like to take a gap year before I matriculate into medical school. For my gap year, I hope to find opportunities where I can further familiarize myself with different components of our complex health system. Currently, I am leaning towards joining a healthcare consulting firm, but a lot can change in 2 years! 
If I could have any job in the world, it would probably be a professional food critic. Ever since I was younger, I have always enjoyed trying new foods from different parts of the world. Being paid to eat and evaluate high-quality food sounds too good to be true!
What are you most looking forward to once the COVID-19 pandemic is over?
I am looking forward to so many things once the pandemic is over, but above all, I cannot wait to dine-in at restaurants with my friends without having to worry about contracting COVID.
What other passions or hobbies do you have outside of Duke?
I am a big fan of anything outdoors, from going on day hikes in the mountains to running in cities. I also got back into playing the piano, as I have spent more time indoors due to social distancing. 

Moon enjoys some sandboarding in the Great Sand Dunes national park in Colorado.