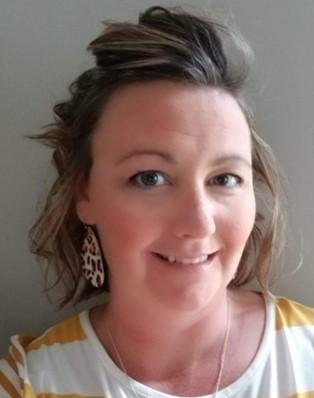 Amanda Cotton, RN, has two roles helping patients at Duke with multiple sclerosis (MS). Cotton helps newly diagnosed patients understand the disease and how they can find a way to live fulfilling lives with the condition. Cotton also helps returning patients receive the therapies that best meet their needs. For this week's "Spotlight" interview, Cotton talks to us about why she loves working with both sets of patients, how treatments for MS have evolved over the past decade, and being a busy but happy "baseball mom" when she's not at work.
What are your current responsibilities as a patient educator? What does a typical day look like for you?
I have a variety of responsibilities in clinic. My main goal is to speak with every patient that is newly diagnosed with MS to ensure they have a good understanding of what the disease is and answer any questions that they may have about life moving forward after a diagnosis of MS. I also assist with established patients in helping get them set up on disease modifying therapy, infusion coordination and triaging messages that come in to our providers.
Before coming to Duke you worked at Raleigh Neurology Associates. What did your role there entail, and how does it compare to your current job at Duke?
Before coming to Duke I worked at RNA in the infusion suite as an infusion nurse. I gave infusions to all neurology and rheumatology patients that were in need in that practice. I worked as a charge nurse to coordinate the care of 30-40 patients by 7 nurses. I also worked as a preceptor to new hires or float nurses. This job was very skill based and hands on. I was meeting the patient on "the other side" of diagnosis, sometimes for steroids after being told earlier in the day of the diagnosis and sometimes for monthly treatments that they were well established on.
What do you enjoy most about your work?
My most enjoyable days are when I get to meet with a newly diagnosed patient who is scared and uncertain of their future. I enjoy providing education about MS and providing hope thanks to all of the DMTs that we have now. I enjoy being a point of contact for patients after they leave our office and making such a large hospital feel a little smaller to them.
What's the hardest part of your job?
The hardest part of my job is talking with patients who are frustrated and scared of things that are out of my control (ie. insurance issues, waiting on provider response). Because I am first point of contact for some I am often a sounding board for our patients and have to utilize the HEART model frequently
What's one thing you wished more patients and their loved ones knew about multiple sclerosis?
I wish that more patients knew the history of MS and how far medications have come in the last 10 years. I think this provides hope. I also wish it was easier for them to understand the chronic symptoms that accompany the disease that are sometimes hard to treat.
What other passions or hobbies do you have outside of the Department? 
I LOVE being a baseball mom. Its a busy life but I have a very talented player pitcher and shortstop. When not in season I enjoy shopping, decorating and being on the water with my family.