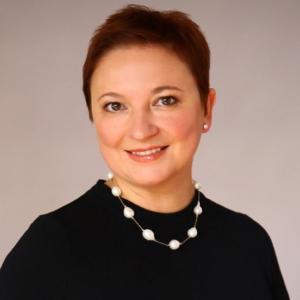 Clincal Nurse Specialist
Education:
MSN, BSN: Capital University
Elena Stock is a clinical nurse specialist (CNS) who recently joined the Neurosciences program at Duke University Medical Center. She relocated from Lynchburg, Virginia. where she worked for 18 months as Neurosciences and Stroke Program CNS at Lynchburg General Hospital (CentraHealth) for the Neuro ICU, Neuro Intermediate, and General Medical Units. She also served as interim Stroke Program coordinator at LGH prior to her relocation to Durham.
Stock's nursing career and passion for Neurosciences started 9 years ago in Columbus, Ohio where she worked as a RN at Riverside Methodist Hospital's (OhioHealth) Emergency and Neuro Critical Care departments. Her nursing mentoring experience includes lecturing and clinical teaching for the BSN accelerated program at Capital University, Columbus, Ohio.
Outside of work, she enjoys hiking with friends and family, experimenting with international cuisine, and oil painting.