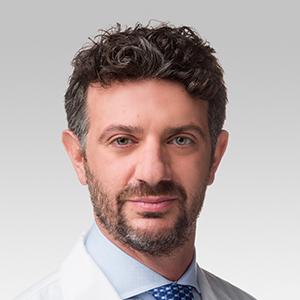 Assistant Professor of Neurology, Northwestern School of Medicine
Niccolo Mencacci, MD, PhD, received his medical degree and completed his residency in Neurology at the University of Milan, Italy. He then joined the Queen Square Institute of Neurology, University College London, UK, to pursue a PhD in Neurogenetics, working on the identification of novel genetic causes of movement disorders. Mencacci was awarded his PhD in July 2016, and shortly afterward joined Northwestern University, where he conducts my research and recently completed a clinical fellowship in Movement Disorders.
Mencacci's research is primarily focused on studying patients with familial or suspected genetic movement disorders, with the goal of identifying novel disease-associated genes responsible for Parkinson's disease, dystonia or other movement disorders. Additionally, combining genetics and in vivo and in vitro models of movement disorders, he is investigating the molecular pathophysiological mechanisms of these disorders.