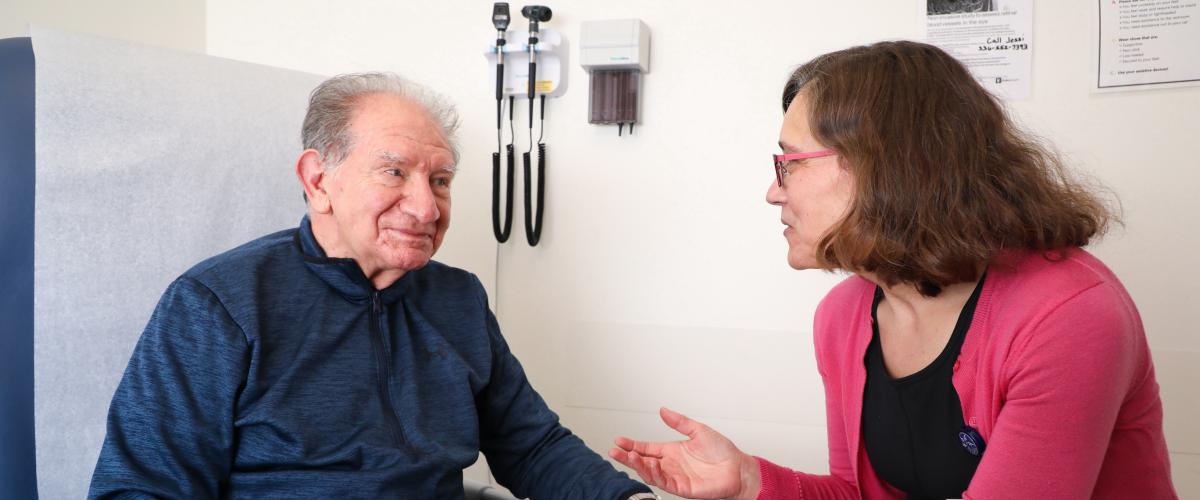 The Duke-UNC Alzheimer's Disease Research Center's Memory & Aging Study works to identify the biological factors involved in normal brain aging and disease. This study needs the help of a diverse group of young and older people with and without memory impairments.
By joining this study, you can help us better understand the processes that lead to Alzheimer's disease and related dementias--and possibly help develop a way to prevent or treat these devastating conditions. You may join this study if you are:
Between ages of 25 and 80
Willing to attend study visits and participate in any or all study procedures including:

Brain imaging (MRI)
Memory evaluations
Blood tests
Spinal fluid sample
You will be paid for your participation.
Learn More About Our Study
For more details, please contact the Duke/UNC ADRC's clinical research team at (919) 660-2340 or adrc@duke.edu.
Learn more About the Spinal Tap
This study involves the use of a procedure known as the spinal tap or lumbar puncture. This safe, common procedure is easy to perform; however, many people have misconceptions about what spinal taps are what risks are involved. In this series of videos, behavioral neurologist Andy Liu, MD, MS, explains what is involved in a spinal tap and reviews and corrects common misunderstandings about the position. Finally, in our third video, participant Michael Hubbard explains what his spinal tap was like and explains his reason for participating.
Spinal Tap Procedure: What Is a Spinal Tap, and What Should I Expect?
Spinal Tap Procedure: Clearing the Air
Spinal Tap Procedure: A Patient's Testimonial
Credits: Video: Leon Godwin, Animation: Italia Venegas
About the Duke/UNC ADRC
The Duke University and the University of North Carolina Alzheimer's Disease Research Center (Duke/UNC ADRC) brings together leading researchers in Alzheimer's disease and related dementias across two major research institutions. As an NIH-funded center of excellence, we aim to catalyze and support research, innovations in clinical care and academic work force development (with North Carolina Central University, East Carolina University and UNC Pembroke as partner institutions) in this field. Our ultimate purpose is to reduce the burden of Alzheimer's disease and related dementias regionally and nationally. The outstanding scientific environment at both institutions enables novel research to identify effective methods of prevention and/or early intervention, and to reduce racial and urban/rural disparities associated with dementia.