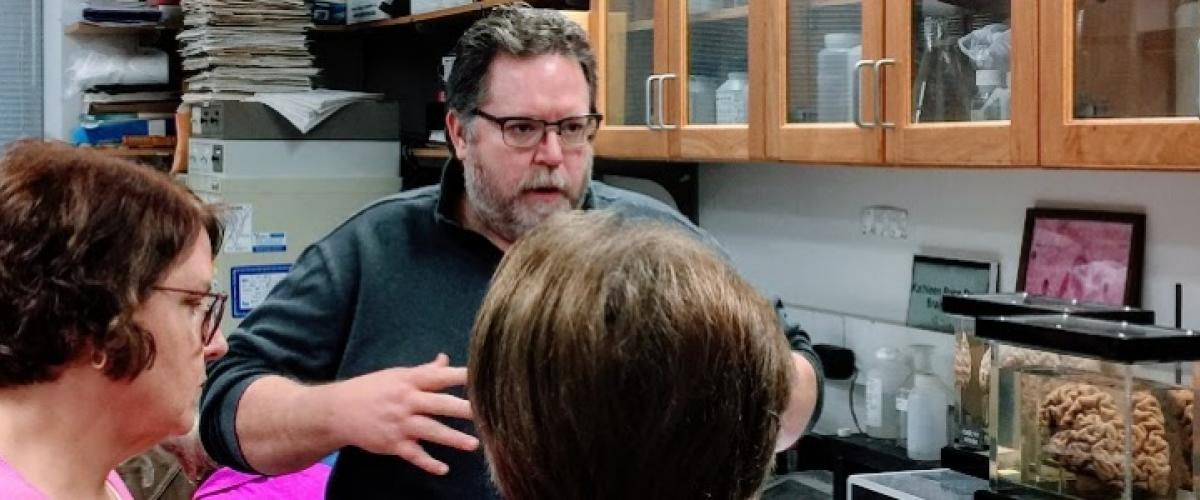 For nearly three decades, the Duke Kathleen Price Bryan Brain Bank and Biorepository has been recognized as a premier biorepository for Alzheimer's disease science. The Brain Bank provides Duke researchers and academic and industry collaborators worldwide with access to longitudinal clinical information, quality biospecimens, and services to support and advance basic and clinical research.
The Duke Kathleen Price Bryan Brain Bank and Biorepository (Duke BBB) collection includes the following neurological conditions:
750 brains from patients with Alzheimer's Disease and related dementing disorders
250 brains with other neurological disorders such as Parkinson's disease, amyotrophic lateral sclerosis (ALS), Huntington's disease and muscular dystrophy
200 normal control brains
The Duke BBB sample types include:
Over 1,100 frozen and formalin-preserved brains
400 cerebral spinal fluid biospecimens that accompany the brain specimens
6,200 DNA samples
Data that can accompany samples including clinical, pathology, and neurocognitive data
To request brain tissue or other samples from the Duke BBB, click here
Duke BBB's autopsy program coordinates tissue retrieval from a variety of different sources, including participants in Bryan ADRC clinical studies and from Duke Hospital.  The tissue is preserved, catalogued, and stored in the Duke BBB.
To request samples of brain tissue, download and complete the tissue request form here and send it to Duke BBB Director Shih Hsiu "Jerry" Wang, MD at 919-681-6628 or shihhsiu.wang@duke.edu.