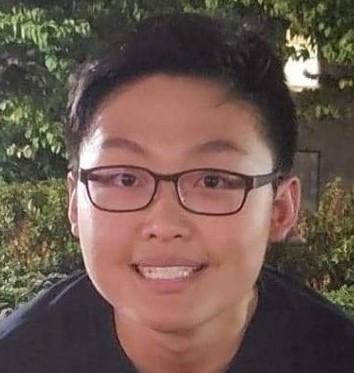 For the past two years, Shin Choi has worked in the Neurology Department to better understand the role of calcium ion channels in pain pathways. This summer he'll be continuing that work in the lab of Carlene Moore, PhD, thanks to a recently awarded Chemistry Summer Undergraduate Research Fellowship. For this week's Spotlight interview, Choi talks to us about how this work may help find improved treatments for migraine, and how this work his helping him become a better student and scientist. He also talks about his plans for attending medical school, his dreams of coaching a professional basketball team, and enjoying time cooking, listening to music, and spending time with his brothers when he's not at work.
What are your current responsibilities within the lab of Carlene Moore, PhD? What does a typical day look like for you?
In the Moore Lab, we study calcium ion channels involved in pain pathways. Recently, we've been working a lot with mice models for our experiments. A typical day could involve anything from mouse behavioral testing to immunofluorescence imaging of tissues. On a behavioral testing day, I use Von Frey filaments to test mechanosensitivity or a light-dark box to test photosensitivity after treatments. On other days, to prepare for imaging, I help sacrifice and dissect trigeminal ganglia neurons from mice, then spend a few days slicing and staining slides to image on the microscope. I might also do a Western blot or calcium image depending on what we're looking for in our experiments.
You recently received a Chemistry Summer Undergraduate Research Fellowship which will allow you to continue this work into the summer. What will be the focus of your research during that time?
During this summer, I'll continue to work with Dr. Moore to study the mechanism of action of compound B, which is clinically used to alleviate migraine symptoms. It's a project I've worked on since last semester for my independent study project and I hope we're able to make some breakthrough discoveries this summer!
How will that work help us better understand neurological conditions or the nervous system?
Currently, there is no clear-cut treatment for patients with chronic migraine, which is an issue as it is one of the most common diseases in the world. Thus, the need for a treatment makes it all the more important for us to understand the mechanism of action of the drugs that seem to treat its symptoms. Compound B is one such drug and succeeding in this project will allow us to identify targets in the pain pathway that can be targeted to better treat migraines.
What do you enjoy most about your work?
I love that I'm always learning as I work. Not only am I learning the science from articles and studying, but also to become a better scientist and student from interacting with others in our lab group who are further along in their science careers than me. It's amazing to get feedback from them and to work with them as I continue to progress in my research career.
What's the hardest part of your research?
As a person who loves seeing the results of my work, having experiments "not work" is discouraging, especially when I spend weeks on one experiment. It's been especially true with working with mice because results seem to fluctuate more wildly in an in vivo study than in an in vitro study. However, I believe this is an important part of the research process as it makes me think critically about my experiments and build on any new discoveries I make.
What plans do you have for what you'd like to do after graduation? If you could have any job in the world, what would it be?
I plan on taking a gap year before attending medical school. I'm currently debating between committing to a year of service or finding a work opportunity that'll help me better outline how I want to use my medical degree to serve others in the future.
If I could have any job in the world, it would be to coach a professional basketball team. If attending Duke has taught me anything, it's to become an avid basketball fan. I love studying the intricacies of the game and seeing each team grow in teamwork and playing skill.
What other passions or hobbies do you have outside of the Department?
I enjoy playing and watching sports, listening to music, and spending time with my younger brothers. I've also started cooking last summer and I've enjoyed feeling my dishes get tastier as I continue to cook.
Choi enjoys a recent skiing trip in Virginia.