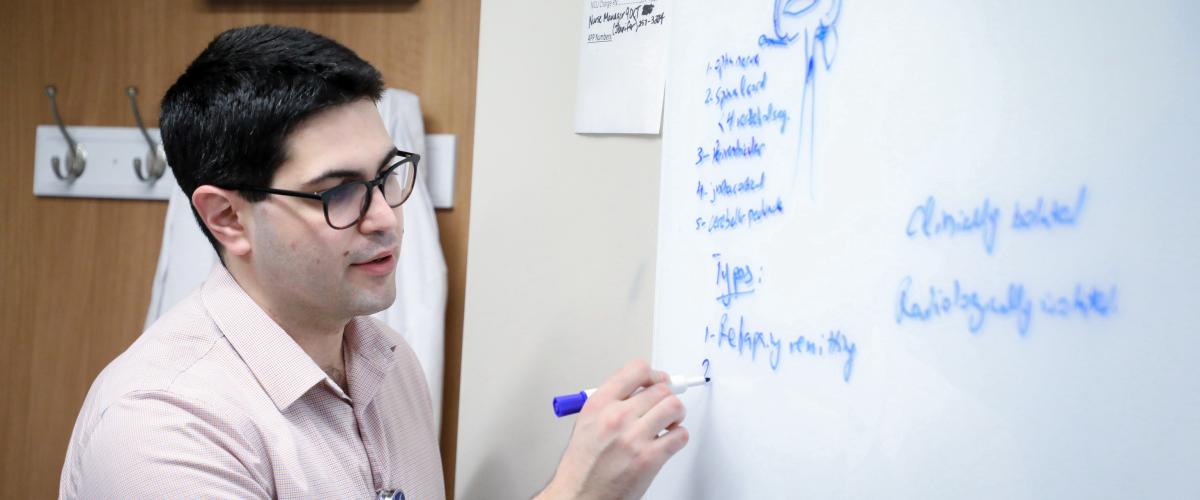 Grand Rounds and Conferences
Those who attend Grand Rounds are eligible to receive CME credit. Our events calendar displays the schedule for the Department of Neurology, as well as other CME events.
Our Grand Rounds are held virtually every Wednesday morning at 8 a.m. via Zoom. Click here to see our schedule of upcoming speakers, or to browse our video archive as far back as 2015.
The Duke Department of Medicine Continuing Medical Education (CME) program offers education, training and practice, and guidance in providing exemplary patient care. Other CME programs occur throughout the year, developed by specialists within the medical center. The Duke Office of Continuing Medical Education posts details on their website.
Equity, Diversity, Inclusion, and Anti-Racism within our Curriculum
The Duke Neurology Department recognizes the importance of incorporating training in diversity, inclusion, equity, and anti-racism into its education, not just during onboarding, but in a sustained manner, for newer and established members of our Department.
To that end, Clinical Neuroscience Grand Rounds, our main continuing education activity for faculty, trainees, and staff, includes lectures to help members of our Department learn more about their own biases, health disparities in neurology, systemic racism and its detrimental effects on health, and other related topics. Speakers include members of our Department as well as national leaders in their fields. Read more about these efforts here.