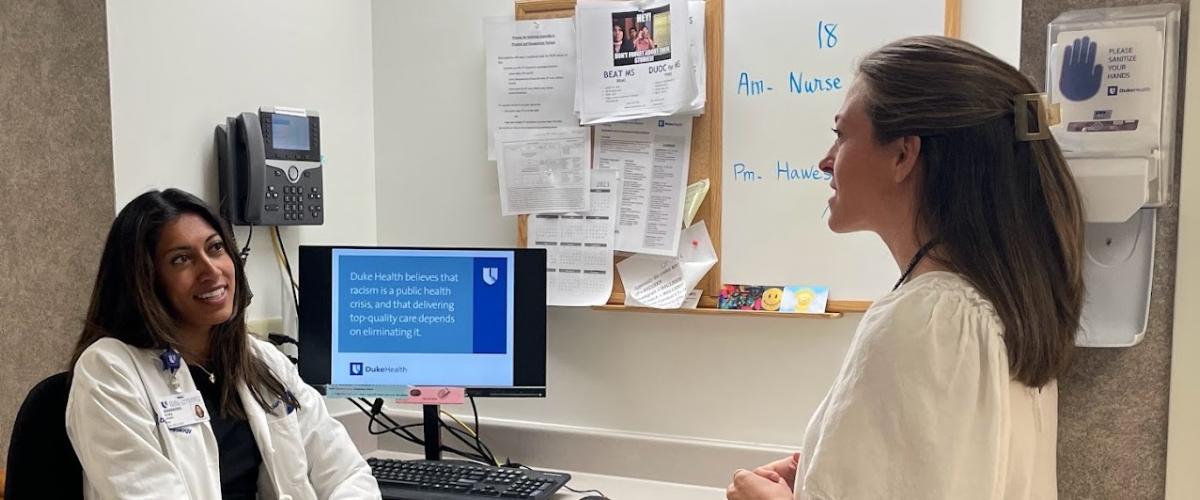 Thank you for your interest in the Neurology Residency Program at Duke. Selecting a residency program can be a daunting task. In addition to training you to be a neurologist, our residency program will give you more and better options toward reaching the career of your choice.
Read more about our program leadership in the paragraphs below.
It is my absolute pleasure to welcome you to the Duke Neurology Residency Program. Our program offers a clinically robust training program that is tailored to your goals with access to all the resources of an internationally renowned university.
The Duke program is designed to give you the flexibility to individualize your training to your specific interests and career interests. You will work alongside faculty who are dedicated to providing exceptional patient care and education whilst also contributing to major advances in our field. Our faculty is comprised of expert clinical neurologists, accomplished researchers and leaders who provide one-on-one mentorship and guidance to our residents throughout their training.
We believe that camaraderie is essential to a successful residency program. Our residents work closely with one another, forging strong bonds and developing a sense of community that extends beyond the walls of our hospital. This sense of togetherness provides a supportive environment that helps residents to succeed. 
Our program offers a diverse and challenging patient population and opportunities to participate in career advancement through research and/or education. We are excited to welcome you to our program and look forward to providing you with an exceptional training experience. Together, we will work to foster camaraderie, provide individualized training, and offer world-class experiences that will prepare you for a successful career in neurology.
Thank you for your interest in the residency program here at Duke. In addition to my role as an Associate Program Director for the residency, I also work with residents on the inpatient stroke service and as one of the attendings in the resident continuity clinic. I have a strong interest in medical education, which is something that is shared among the teaching faculty.
I truly believe that you will be getting a well-rounded experience in your training as you will have exposure to multiple subspecialties, both in the clinical and research settings. Whether your career interests are focused on developing your clinical skills, academics, research, administration, or a combination of these areas, we have an abundance of resources to help tailor your experience to your interests.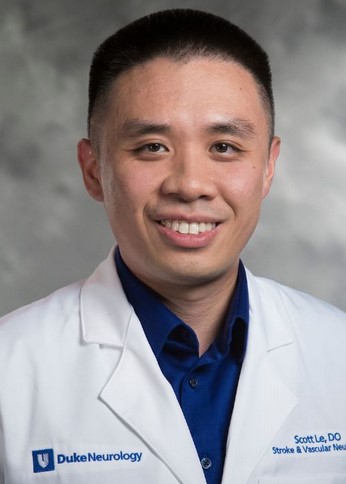 Thank you for your interest in the Duke Neurology Residency Program. As the associate program director, I am happy to support the program director and the residents. I focus on enhancing outpatient rotations and collaborating with the program leadership and trainees on curriculum design and educational support. Our residency is an excellent place to train, and we partner with our residents and colleagues to continually optimize our program. Our goal is to provide outstanding training that is personalized towards your individual goals.
In addition to serving as the APD, I am a core member of the Educate the Educator series for our department. I am involved in several educational efforts outside of Duke. I chair a weekly international lecture series on Movement Disorders and serve on the editorial board of the "Neurology Nuts and Bolts" podcast. Clinically, I am a movement disorder specialist with particular interest in Huntington's disease and palliative care in movement disorders.
I hope you consider applying to Duke. The residency leadership team strives to help our residents become part of the next generation of leaders in whatever career path they choose. If I can answer any questions, please feel free to email me at kathryn.p.moore@duke.edu.