Our Division holds a variety of events to promote collaboration across disciplines, mentor research scientists at the start of their career, and share innovative new research. Events include the following:
Data Club is a meeting held on the first Tuesday of every other month aimed at educating trainees in neuroscience (graduate and undergraduate students, postdoctoral associates, and others) about the latest data-based developments as well as offering them opportunities to collaborate. Trainees and faculty attend the meetings and present on topics of their choosing over pizza in a collegial atmosphere. Data clubs are scheduled for 2020 on the following dates at 4 p.m. in the 4th floor of the Bryan Research Building (room 401):
January 7, 2020: Michael Lutz, PhD
March 3, 2020: Yong Chen, PhD
May 5, 2020: Claudia Gonzalez-Hunt, PhD (lab of Laurie Sanders, PhD)
July 7, 2020: Julia Gamache, PhD (lab of Ornit Chiba-Falek, PhD)
September 1: Holly Haver (lab of Matthew Scaglione, PhD)
November 2: Ankit Jajoo (lab of Kirby Gottschalk, PhD)
In this bimonthly series held on alternating months from Data Club, faculty and postdoctoral associates present an innovative new peer-reviewed journal article from their field, and discuss its significance for future research. Informal discussion over pizza and drinks follows for anyone interested in attending.
Journal clubs will be held on the following dates at 4 p.m. in the 4th floor conference room of the Bryan Research Building (room 401). All are welcome to attend:
February 4, 220: Audrey Dickey, PhD
April 7, 2020: Ankit Jajoo, PhD
June 2, 2020: Katrina Wilson, PhD
August 4, 2020: Elizabeth Thacker,
October 6, 2020: Carlene Moore, PhD
December 1, 2020: Simon Davis, PhD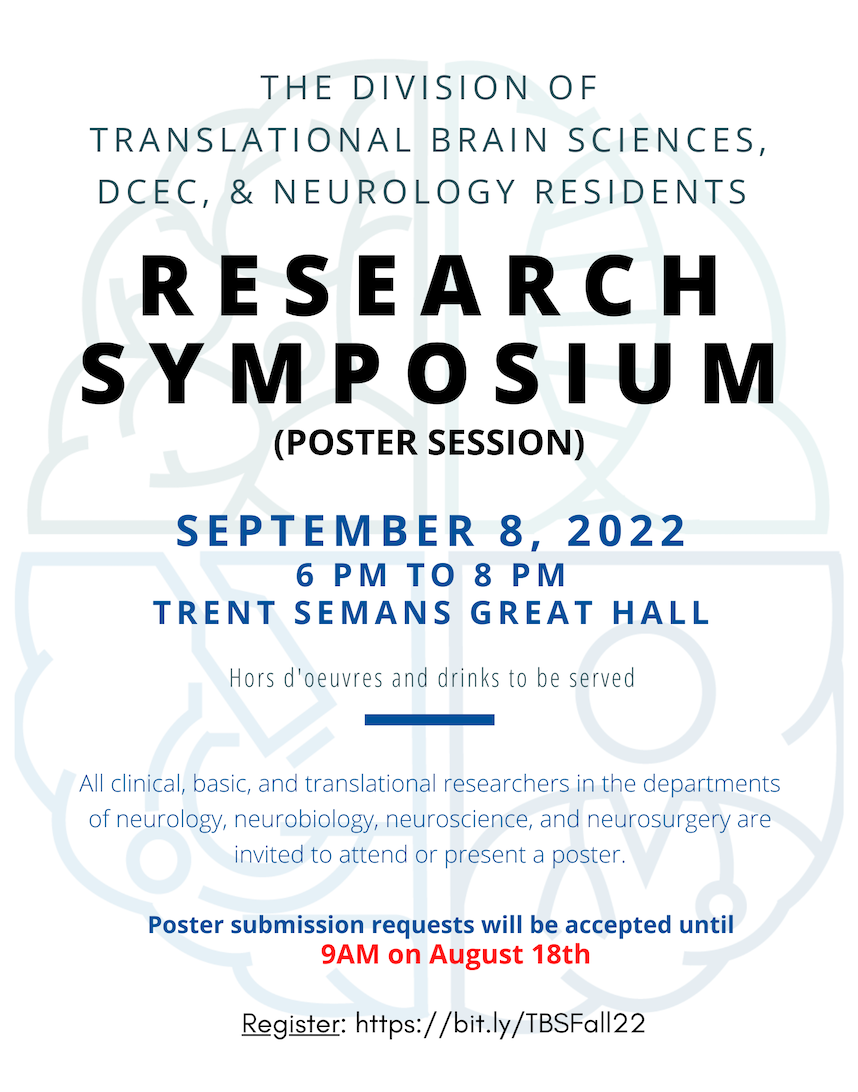 To bridge the clinical and research neuroscience divides, our Division holds regular poster sessions where our research faculty and associates meet with our clinical residents to share and discuss their research. All are invited to attend. If you would like to display a poster, please register here. For any questions about the event, please contact Anne Latham at Anne.Latham@duke.edu.