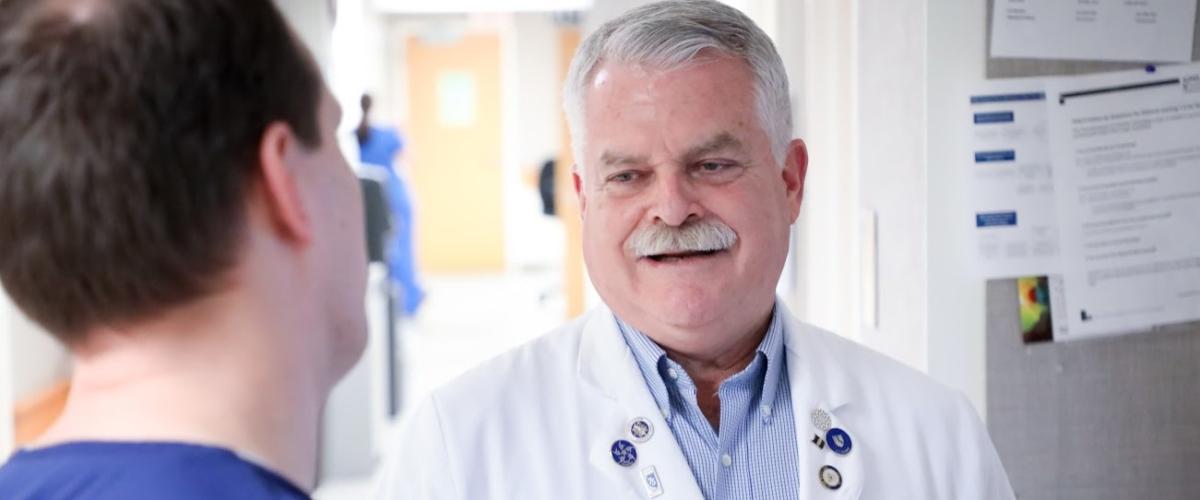 Our providers are trained experts with advanced training in multiple sclerosis and other neuroimmunological conditions. These providers include physicians and physician assistants, physical therapists, occupational therapists, speech therapists, and psychologists.
Our team has experience with a variety of injectable, oral, and infusion treatments for MS, neuromyelitis optica, neurosarcoidosis, autoimmune encephalitis, and other neuroimmunological conditions. Our providers will work with you to find therapies that meets your needs based on your symptoms and personal preferences.
Our clinic regularly participates in clinical trials to evaluate new treatments and treatment regimens for MS, including cyclosporine, beta-seron, avonex/rebif, and steroids for optic neuritis. Finally, we are an integral part of the Duke Center for Research in Autoimmunity and Multiple Sclerosis (DREAMS), a multidisciplinary group of basic and clinical researchers dedicated to improving our understanding of, and patient care for, MS and autoimmune diseases.
Our clinic offers a team-based approach to caring for neuroimmunological conditions including multiple sclerosis, neuromyelitis optica, sarcoidosis, and autoimmune encephalitis. This means that you may see your physician or physician assistant from visit to visit. This flexibility allows us to see you quickly and offer you the time that you need. As a patient, you will be able to visit our nurses and providers when you need care. No matter who you see, you will receive the highest quality of care. All of our providers have been named MS Certified Specialists by the Consortium of MS Centers. They will also work to keep each other informed about the details of your case.