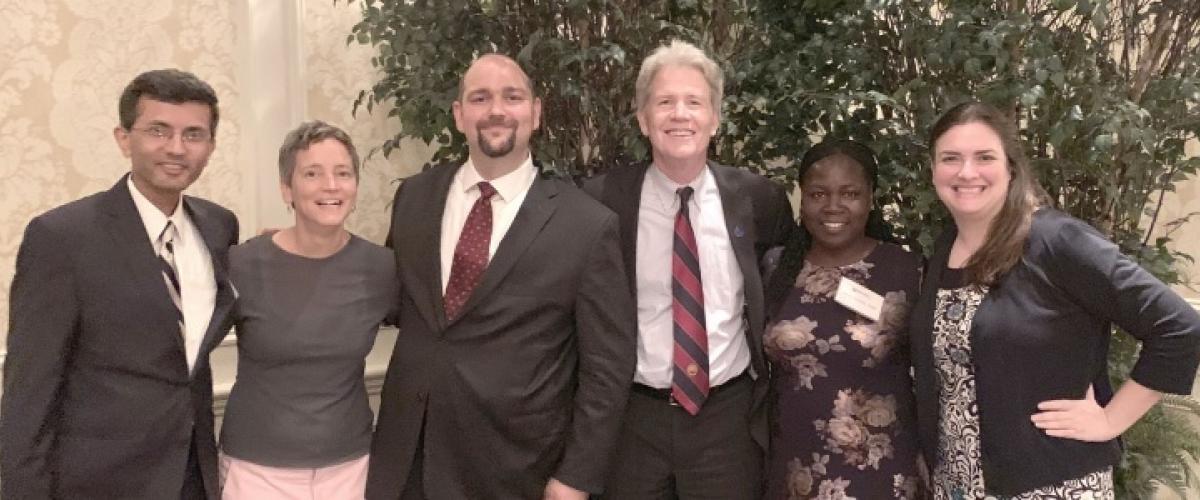 Our Diversity and Inclusion committee meets on a quarterly basis to discuss how to best assess, maintain, and improve diversity and inclusion within the Duke Department of Neurology. Our committee, open to everyone who wishes to join, includes faculty, staff, and trainees from across our missions of clinical care, education, and research.
Our members are active, empowered, and engaged to make improve treatment and belonging for all of our members. During the 2019-2020 academic year, our committee spearheaded five departmental self-assessment reviews, including a committee-designed census that went out to all members of the Department.
The committee, under the leadership of Andrew Spector, MD, and William Alexander, MA, guides the direction of our Department's D&I efforts. In 2018 and 2019 the committee adopted the themes of "transparency" and "accountability," respectively, to guide our efforts. Building on these themes, our Committee chose the theme of "equity" for 2020, with a goal of making sure all members of our Department receive equitable treatment, access to information, and support.
Information and resources for members of our Committee are maintained on our Department's intranet page (Duke access required).
Committee Members