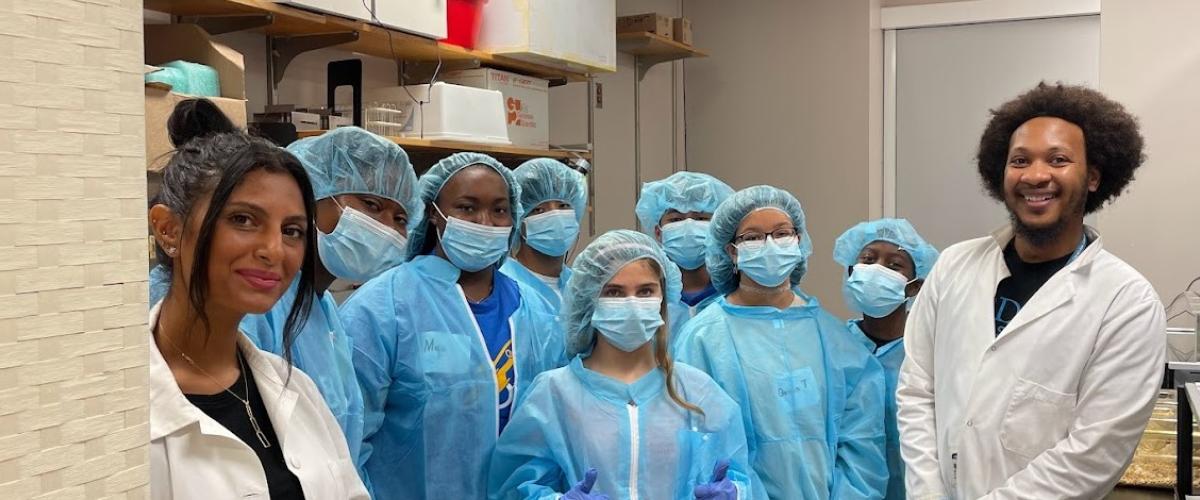 The Duke Department of Neurology is built on integrity, caring, and diversity. These values inform every decision we make, from treating patients within the neuro-intensive care unit or one of our clinics, planning and conducting research to better understand neurological disease, or interacting with each other and our colleagues.
Our Work Environment
Along with Duke University and the Duke Health system, we provide a welcoming environment where all perspectives  are valued. We welcome faculty, staff, residents, and fellows from all ages, backgrounds, ethnicities, sexual orientations, and gender identities. Improving our diversity in these fields will provide and allow us to provide better clinical care, improve our research, and better train the next generation of neurologists.
Community
As a Department, we also recognize that our strength comes from our ties to our local community. This community has several forms: Duke as a whole, Durham and the triangle, and our national academic and medical institutions. 
Within Duke: We build and maintain partnerships in research and clinical care from other parts of Duke, from long-standing partners like the Department of Neurosurgery, to newer allies like the Departments of Statistical Science and Biomedical Engineering. If you are a Duke researcher or clinician who wants to partner with us, please get in touch and we will respond quickly.
Durham and the Triangle: We want to forge relationships with the more than two million residents of Durham and the surrounding research triangle with whom we share a home, whether by visiting local schools to teach middle school students about the brain, visiting community centers to Alzheimer's disease and how to recognize a stroke, spending time to talk with our patients, or by sampling Durham's local restaurants.
The Department has an ongoing relationship with BOOST (Building Opportunities and Overtures in Science and Technology), a multidimensional program designed to excite young people – particularly underrepresented minorities, girls, and kids from economically challenged backgrounds – about science and inspire them to pursue careers in medicine and related fields and invites BOOST students to visit our facilities. Read more about these visits here:
Middle School Students BOOST Their Interest in the Brain (2023)
Visit Boosts Students' Knowledge of the Brain (2019)
Eighth-Graders BOOST Their Knowledge of Brains, Stroke, and Neuroscience Research (2018)
BOOSTing interest in Neurology
Other academic and medical institutions: Finally, we relish the opportunity to work with other academic and medical institutions to conduct research or improve patient care. Contact us if you are interested in collaborating with our Department.