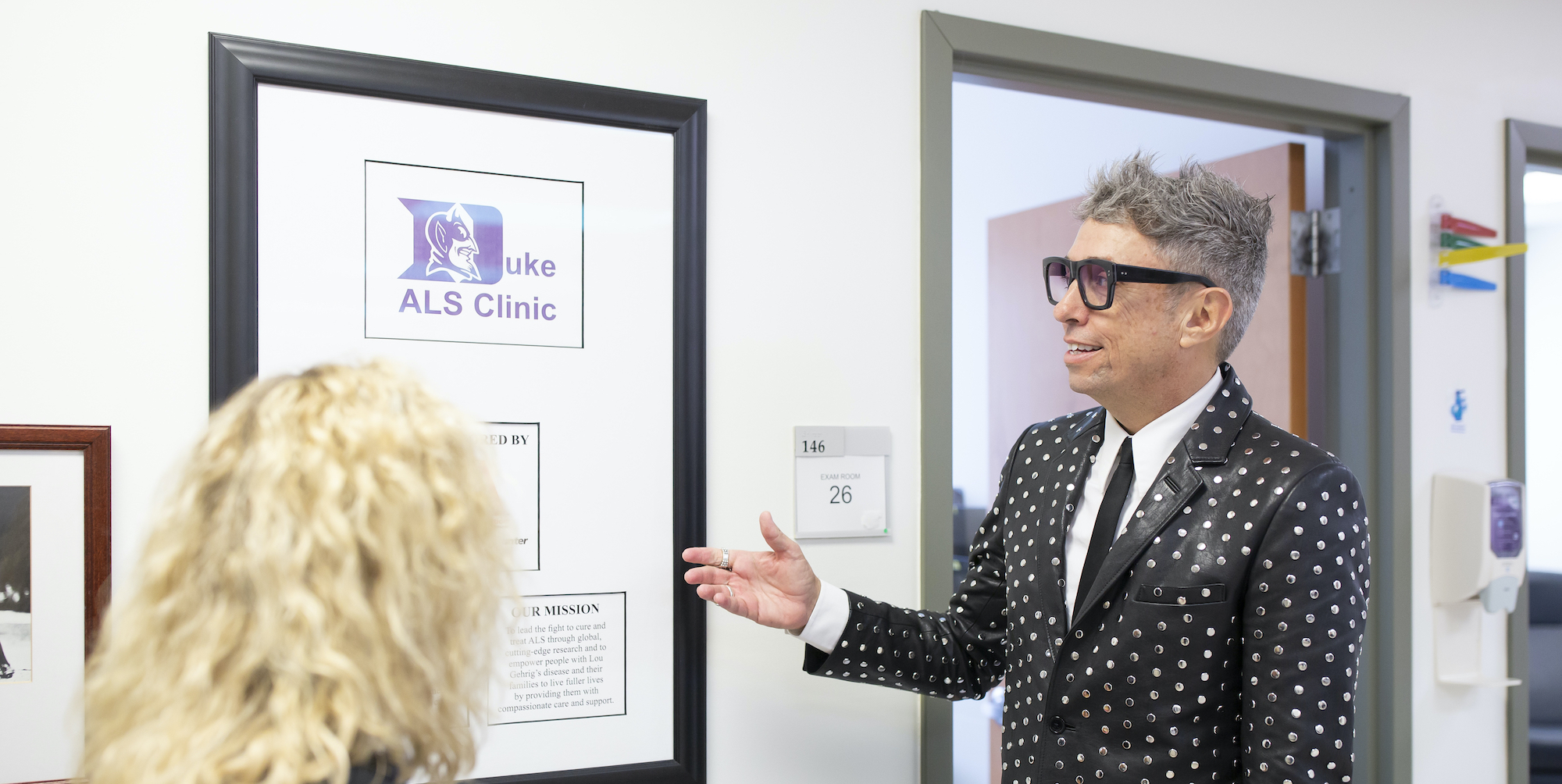 Our Division of Neuromuscular Disease includes the Duke Electromyography Laboratory, the Neuromuscular Consult Service, the Myasthenia Gravis Clinic, the Muscular Dystrophy Clinic, the ALS Clinic, the EMG Guided Chemodenervation Service, and the Peripheral Neuropathy Clinic. The faculty within Neuromuscular Service are internationally recognized within their field. Our division also offers an ACGME-approved fellowship in neuromuscular medicine which offers expertise in diagnosis and management of patients with peripheral nerve, neuromuscular junction, and muscle disorders. A second year of advanced study is available by special arrangement.
The Neuromuscular Consult Service evaluates patients with diseases of the peripheral nervous system, usually in conjunction with their electrodiagnostic studies. Fellows and residents on the neuromuscular service participate in these consultations.
The Muscular Dystrophy Clinic is supported by the Muscular Dystrophy Association and meets one half-day each week. Fellows and residents on the neuromuscular service attend this clinic. The MDA clinic at Duke follows approximately 1200 patients, with a multidisciplinary team that includes a physical therapist, occupational therapist, and a dietician. Vern Juel, MD, directs the MDA Clinic. For more information, call 919-783-0222.
The Myasthenia Gravis Clinic is supported by the Muscular Dystrophy Association and meets two half-days each week. It is attended by fellows and neurology residents. There are over 700 visits to this clinic annually. Janice Massey, MD, directs the MG Clinic, which is also active in clinical research.  For more information, call 919-681-3386 or 919-684-5176.
The Duke ALS Clinic meets one full day each week, evaluating 3-4 new patients and 12-15 return patients during each clinic day. Our large, multidisciplinary clinic team is supported by the Catfish Hunter Chapter of the ALS Association. We also offer a telemendicine-in-the-home program allowing us to connect with North Carolina-based ALS patients who can no longer travel.
We have a very active ALS research program here which includes clinical trials of medications to try and slow ALS or improve symptoms, epidemiology, genetics and basic science, as well as  Our clinic director also leads the international ALSUntangled program for reviewing alternative and off label ALS treatments.
The Dystonia Clinic provides EMG-mapping and EMG-guided chemodenervation using botulinum toxin for cervical dystonia, limb dystonia, blepharospasm, hemifacial spasm, and spasticity. For more information, call 919-681-3386 or 919-684-5422.
The Duke Electromyography Laboratory performs nerve conduction studies, electromyography, single fiber EMG, motor unit analysis, autonomic function tests, peripheral nerve ultrasonography, and EMG-Guided Chemodenervation. About 3,000 studies are performed annually. Vern Juel, MD directs the Duke EMG Laboratory, which has earned the accreditation from the American Association of Neuromuscular and Electrodiagnostic Medicine and has been awarded the Duke University Hospital 2013 Work Culture Survey Tier 1.  For more information about the lab, call 919-681-3386 or 919-684-5422.
The Durham Veterans Administration Medical Center Electromyography Laboratory evaluates about 750 patients annually performing nerve conduction studies and electromyography. Dr. Richard Bedlack directs the Durham VA EMG Laboratory. For more information, call 919-286-0411.