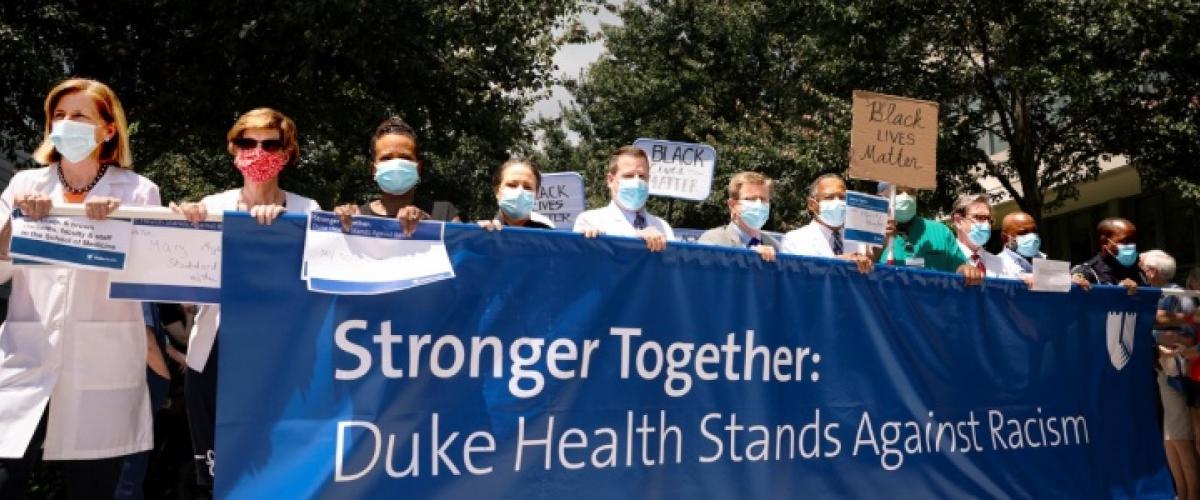 About Moments to Movement
The Duke University School of Medicine is committed to dismantling racism and to better understanding the root causes, harms, and strategies to reduce racial inequity.  This commitment, known as Moments to Movement (M2M), extends within our institutional walls, our surrounding community, and our nation. Read more about the Moments to Movement initiative here.
Message from Dean Mary E. Klotman, MD on Moments to Movement
This summer, Dean Mary Klotman hosted a special State of the School Address, "Turning a Moment into a Movement: Dismantling Racism in the Duke University School of Medicine," launching a School-wide strategic planning process to dismantle racism in our School and in the communities around us.  Watch a clip from that address here.
"I can think of nothing more important at the moment to acknowledge and take essential steps to dismantle any structural racism within our institution. When we do that, we can become powerful, credible, champions of change outside our roles at Duke." - Dean Mary Klotman, MD