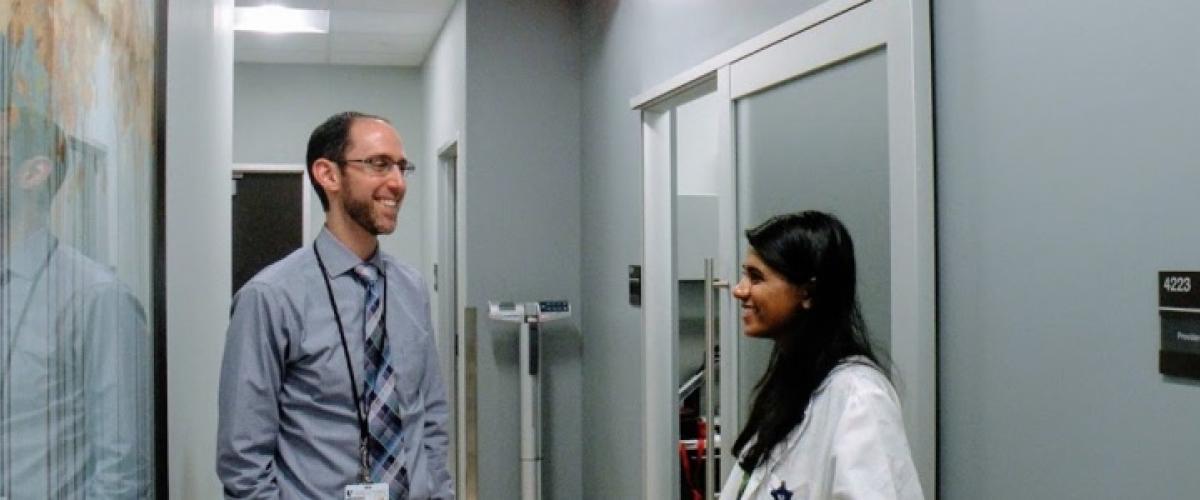 The Duke Neurology Department offers a variety of benefits to maintain the physical and mental well-being of its trainees.
Wellness Policy for Resident/Fellow and Faculty Member Well-being
Enabling and Assisting Self-Care
 

Concierge GME services

This service helps you schedule primary care appointments across the medical system, including Skype home visits.  To schedule, call 1-866- 303-3659 Monday - Friday, 7:00 a.m. - 7:00 p.m.

Fatigue Ride Home

The Duke GME Office will provide all GME Trainees transportation services to assist in the management of fatigue. This service will pick-up Trainees who experience fatigue and provide transportation home and back to work the following day.

Duke Human Resources

Duke Human Resources provides a number of benefits, such as on-site exercises facilities, discounts to gyms and retailers in the area, among others. Read more about those benefits here.

Personal Assistance Services

Duke provides services of assessment, short-term counseling, and referrals to help resolve a range of personal, work, and family problems, all available at no charge.

Read about or take advantage of these services here.

Behavioral health services 

A team of social workers is available to provide assistance with appointments through the Duke Department of Psychiatry & Behavioral Sciences. This team also provides help with community resources and local referrals.
Resources for Faculty or Fellows
If you need immediate assistance for your mental or emotional health, please call PAS at 919-416-1727, identify yourself as a GME trainee, and schedule an appointment. For urgent issues you may also call the Behavioral Health Urgent Access team at 919-681-1631. 
Report Mistreatment or Patient Safety Concerns
Visit the Duke Occupational & Environmental Safety Office to anonymously report a safety issue or concern. You may also confidentially report unprofessional behavior toward GME trainees or any form of mistreatment to the Duke Graduate Medical Education Office here.
What to do in Case of a Mental or Behavioral Health Emergency
For urgent mental or behavioral health needs outside of normal business hours (e.g., nights, holidays, or weekends), we recommend the following protocol:
Contact the DUMC paging operator at 919-684-8113.

Identify yourself as a GME trainee in need of urgent assistance. You can self-refer or refer a colleague in need of support.

The paging operator will contact the psychiatry attending on call. The attending will reach out to speak with you, assess your situation, and determine a safe and appropriate course of action.

If you are in an immediate crisis, call the National Suicide Prevention Lifeline at 1-800-273-8255 or text TALK to 741741, the National Crisis Text Line.